Buyer's Guide: Racing Suits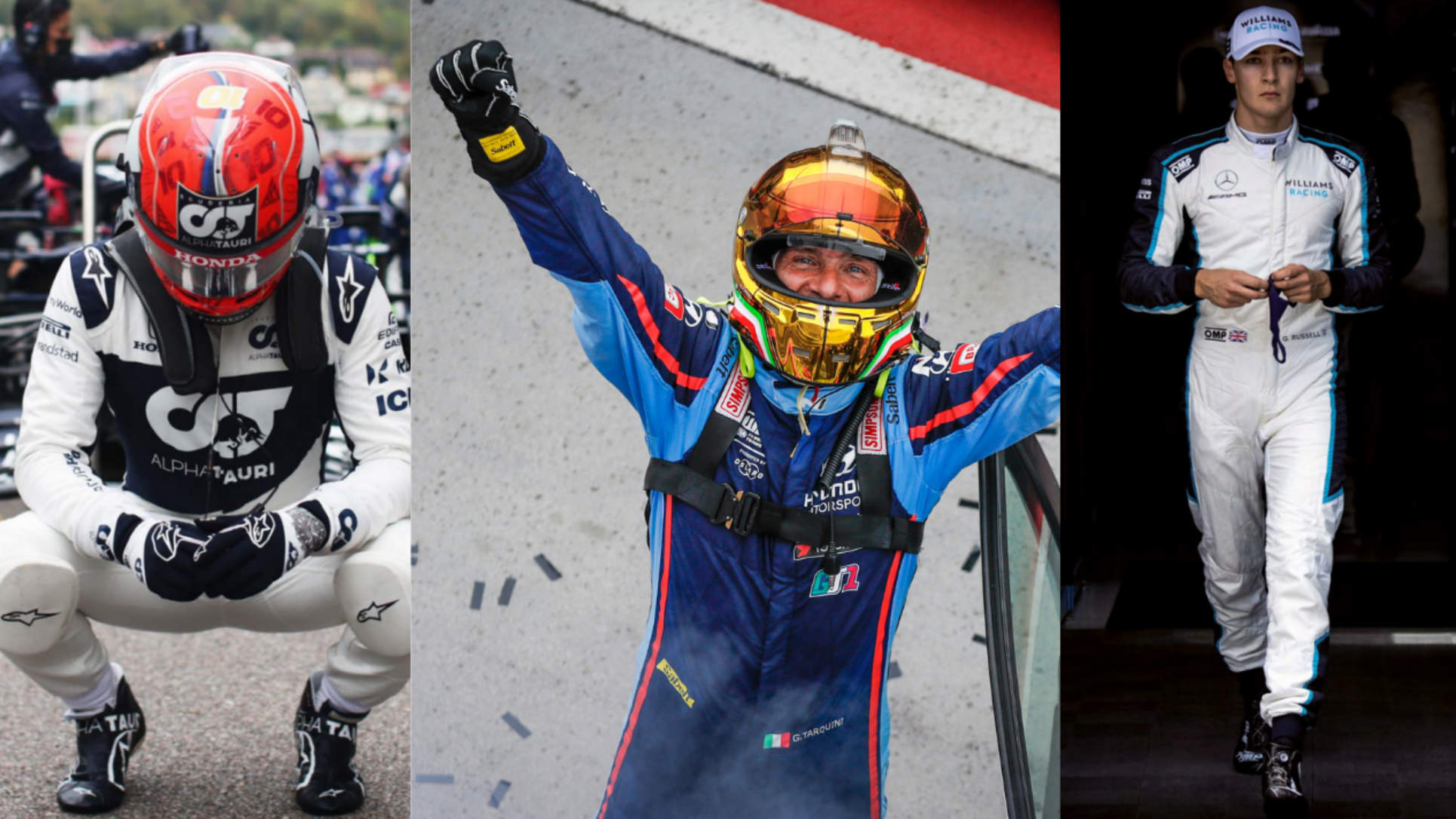 At Winding Road Racing, we focus on driver safety and comfort. The premise of this focus is based on the understanding that having safe and comfortable equipment frees up resources – both physiological and psychological – which helps you outperform your competition (i.e. WIN!).
As we discuss what to look for in a racing suit , I ask you to keep this question in mind. If I have a budget for my car build of $20,000 – an extraordinarily conservative figure – is it worth developing a budget that allows for a suit that's 10% of my car build budget with the understanding that it could save my life should I need it?
Why do I need a racing suit?
The simplest answer, it's required to participate.
The more descriptive answer, I might challenge you to look at a racing suit as an insurance investment. Insurance is all about mitigating risks. We're assuming that, if you have taken the step into the realm of track events that require a racing suit, you are aware there are risks involved. A racing suit very clearly helps to mitigate those risks.
A racing suit's primary purpose is fire protection. There has been a lot of effort in developing safer ways of storing and delivering fuel in race cars; the reality is that, even still, fires occur during many on-track incidents. Our goal here is to inform, not evoke fear, so we don't find it necessary to quote statistics of burn victims but it is important to note that your racing suit will help prevent you from becoming one.
What should I look for in the ideal racing suit?
We'll address the racing suit's primary purpose first. All of the racing suits sold at Winding Road Racing will meet the minimum requirement for the great majority of sanctioning bodies here in the United States. That said, manufacturers devote the majority of their product development resources to the models that will generate a greater ROI. While a $400 racing suit meets the minimum fire-resisting requirements established by either the FIA or SFI Foundation, it does nothing to exceed them.
On the contrary, a $2000 racing suit that was developed in partnership with a professional racing team combines multiple proprietary techniques and materials to go far beyond the standards set forth by the governing bodies.
Additionally, a driver not distracted by being overheated or uncomfortable is freed up to be safer and faster on track. This is why one of the secondary purposes of a racing suit is driver comfort. Proper fit is certainly something that could affect driver comfort and we'll address that separately a little further down. Here we hope to address a number of the key features that could be incorporated into a racing suit that would help facilitate being more comfortable in the cockpit:
 Main Suit Materials

The weight and breathability of the materials used can greatly affect a driver's comfort. The industry tosses fancy terms like Aramidic fibers around as if their customers were materials engineers themselves. What that means, essentially, is a fire-resistant fiber. In the realm of Aramidic fibers, Nomex® would be analogous to Kleenex® in the realm of facial tissue. Since DuPont developed Nomex® there have been considerable advancements with regard to Aramidic fibers. Chief among the advancements that concern the motorsport industry is weight and breathability. As it is difficult to create an Aramidic fiber that is both lightweight and breathable, those that do are considered cutting-edge and elicit a price congruent with other cutting-edge technologies. All that to say, as the price of the racing suit goes up it becomes lighter weight and more breathable which allows your body's physiological responses to be more effective freeing up valuable resources which increase driver performance.
Stretch Paneling

Building on what we've learned about Aramidic fibers, one of the most difficult qualities to achieve when woven into a fabric is stretch. Aramidic fibers are inherently not stretchy; this means that manufacturers need to get creative when it comes to weaving these fibers into fabric. This creativity comes at a price and that price is passed along to the consumer. Because of this, the quantity and size of areas covered with stretch paneling on a racing suit increase as the price increases. One of the added benefits of weaving Aramidic fibers in this way is the result of a highly breathable material compounding the effects mentioned in the materials section above. Areas, where stretch paneling is typically incorporated, include the lower back, groin, sides, and where the sleeves meet the torso.
Additional Features

The two previously mentioned features have the largest effect on a racing suit's comfort and performance. There are, however, a couple of other creature comforts to be aware of.

Integrated belt – drivers that prefer a more secure fit around the midline may develop a preference for having a belt integrated into their racing suit. This is a feature that is not available on any of the top-end suits as the focus on creating the lightest suit possible reigns supreme there.
Pockets – not much to explain here; sometimes you need a pocket or two. Just ask Corduroy.
Provisions for cooling garments' tubing – many of the top-end suits now incorporate a passthrough with a flap for the purpose of feeding the tubing of cooling garments through all without sacrificing fire resistance.
How do I get a proper fit?
As mentioned above, the fitment of your racing suit is going to affect how comfortable you are in the cockpit. This is why, when sizing up a racing suit, a driver should take some time to sit in a position that best replicates the position they would be in when seated in the cockpit.
One of the ways manufacturers make suits more comfortable while in the cockpit is by incorporating some pre-curve when sewing the legs and sleeves of the suit. This feature is typically reserved for racing suits in the upper half of the price range.
As far as selecting the appropriate size, the Sparco Auto Racing Suit Size Chart on our website does a pretty good job of getting you into the right ballpark. How tight the suit is will ultimately be stipulated by the size that best covers your extremities; however, high-end suits tend towards a more trim fit. The most important thing to look for when trying to find the right size is that the wrist cuffs will allow overlap with the cuffs on your gloves and that your ankle cuffs meet the tops of your shoes – fire-resistant socks will provide overlap in this area.
An additional note on ankle cuffs: some racing suit models have the option between a Standard Cuff and a Boot Cuff. This really comes down to personal preference although there are some that argue a Boot Cuff should be worn in a front-engine car; I have yet to see empirical evidence that backs this claim.
Keep in mind that custom suit sizing is an option; if this is something that you're interested in feel free to reach out to us directly by emailing [email protected].
When should I replace my racing suit?
The newest FIA standard (FIA 8856-2018) says that a suit is valid through the 10th year after the date of manufacture. There are, however, other variables to consider.
One thing that can affect the performance of your racing suit that may not warrant replacement is if your suit is dirty. Dirt acts as a heatsink and can cause hotspots in the event of a fire which means the suit will likely perform under the standards for which it was rated; for washing instructions, please, refer to the manufacturer's website; if your racing suit is permanently stained, this may mean it's time for a replacement.
Another cause for replacement is if your racing suit is compromised in any way. Tears, heavily worn spots, or a previously burned suit are all indicative of a compromise. Any and all of these conditions will mean that your suit may not keep you safe in the event of a fire.
Lastly, if you've significantly gained or lost weight, this can affect the way your suit fits you and should be a cause for considering replacement, as well.
What are some good racing suit models to consider?
Best all-around racing suit:
Alpinestars GP Pro Comp v2 Racing Suit – $1,099.95
This racing suit, while slightly heavier weight, has many of the features of more expensive suits such as a good percentage of stretch paneling and a provision for cooling garment tubing.
Top performing racing suit:
Sabelt Hero Superlight TS-10 Racing Suit – $2,195.00
This suit quite simply has everything going for it; it's quite stylish, extraordinarily lightweight, and great fitting. We can pretty confidently say that everyone who tried this suit in-store buys it – it's that good.
Great entry-level racing suit:
OMP First EVO Racing Suit – $799.00
OMP has managed to incorporate a fair amount of stretch paneling into this relatively inexpensive racing suit; which, in our opinion, makes it a great value.
What else can I wear for more fire protection?
The more layers of protection you can wear comfortably, the better off you'll be in the event of a fire. Your sanctioning body may require things like helmets, shoes, and gloves with a standard homologation, but there are other ways to add more protection.
Fire-resistant underwear can buy you more time and is actually presumed to be worn in the verbiage of the new FIA standard for racing suits. This effectively means that your racing suit does not meet the new FIA standard without fire-resistant underwear underneath.
Something to consider during the purchasing process.
When helping our customers, there is often one major stumbling block when it comes to outfitting them with the safest and most comfortable equipment – budget. This is completely understandable as many of the items we sell (e.g. helmets, suits, shoes, gloves, etc.) are relatively expensive.
The breakdown in rationale occurs as the conversations with our customers mature and they share the budget they had for their car builds; again, completely understandable. I posit that one
of the reasons a driver would devote a large number of resources to a car build is the hope that the full potential of the race car platform is realized on track. .
Let's contrast that with devoting resources to safety equipment – and because this article is about racing suits we'll continue on that thread. Resources devoted to the purchase of a racing suit are done so with the hope that its full potential is NEVER realized.
To close, let's take the top-range off-the-shelf suit mentioned above as an example; the Sabelt Hero Superlight TS-10 Racing Suit retails for around $2200. Taken at face value, objectively, that is an expensive suit; however – riffing on the insurance analogy from earlier – I challenge you to find 10 years of insurance coverage with a paid-in-full premium for less than that, keeping in mind a Certificate of Insurance doesn't actually help you stay alive.