Gear: Striipe IROC Sock Collection Brings Vintage Cool Flavor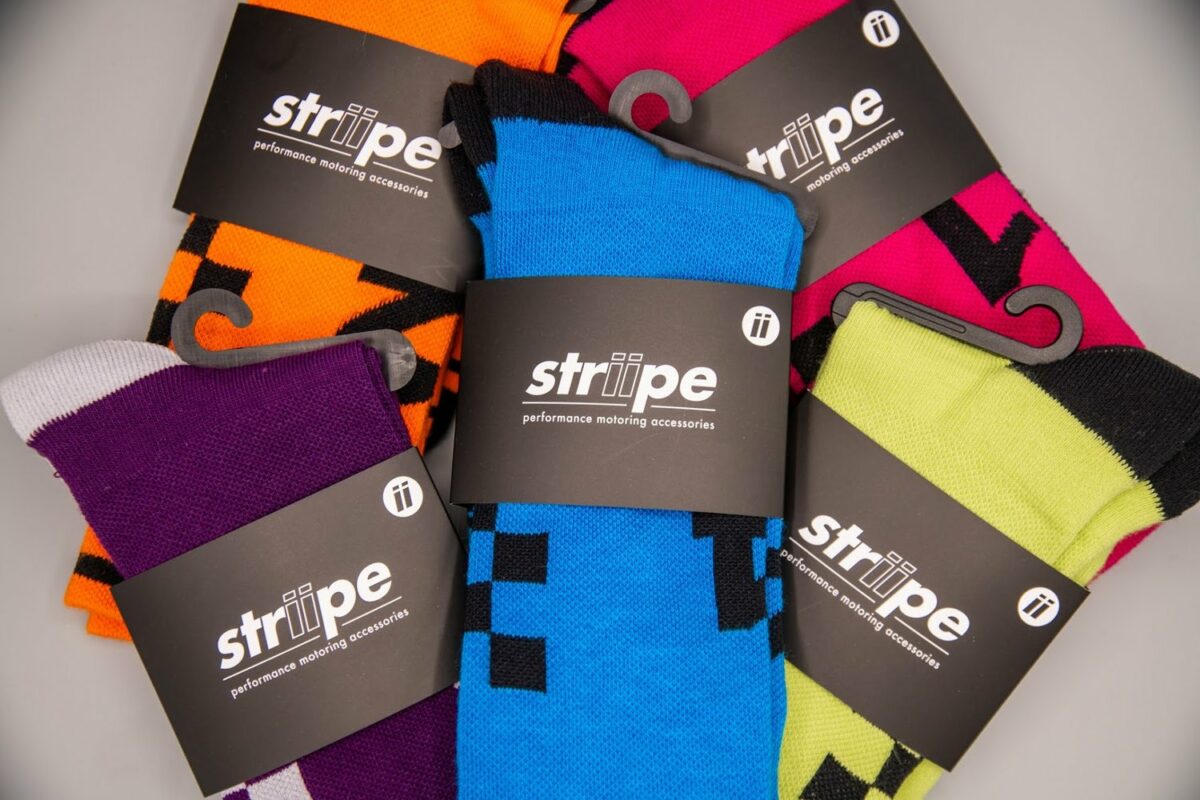 Striipe has captured the essence of vintage cool with its latest offering – the Striipe IROC sock collection. Inspired by the iconic racing series of the early 1970s, where legendary drivers like AJ Foyt, Denny Hulme, and Mark Donohue battled it out on the track, these socks bring a touch of motorsport history right to your feet.
The IROC (International Race of Champions) series was a collaboration between Porsche and Roger Penske, designed to pit the best drivers from various motorsport disciplines against each other. The racers would take to the track in equally matched Porsche 911s, decked out in striking colors and minimal sponsor decals. The Striipe IROC sock collection pays homage to these classic colors with a contemporary twist.
The Striipe IROC Sock five-pack includes the #4 Mexico Blue, #8 Aubergine, #11 Karminrot, #12 Signal Orange, and #14 Gelbgrun. Each sock represents a piece of racing history and offers a chance to throw it back to the golden era of motorsports every day of the week.
The Striipe Comfort line of footwear introduces a whole new level of comfort to your feet. With a thicker and more plush footbed and an even stretchier upper featuring the signature breathable waffle pattern, these socks are designed with comfort in mind. The blend of 70% cotton, 25% Polyamide, and 5% Elastane ensures a soft, cozy feel and a perfect fit for all-day wear.
Whether you're heading to the office, going for a hike, embarking on an enthusiastic drive, or engaging in autocrossing, the Striipe IROC socks are the ideal companion. Made in Italy, these socks are constructed with naturally antimicrobial fibers, keeping foot stink at bay and ensuring a fresh feeling throughout the day.
The specifications of the Striipe IROC sock collection include moisture-wicking fibers, breathable performance mesh, an anatomical form for a precise fit, and a 7" double-layer cuff that stays in place. Striipe has left no stone unturned to provide you with socks that not only look fantastic but also feel incredible.
Taking care of your Striipe IROC socks is a breeze. Simply machine wash them in cold water and avoid using bleach or harsh detergents. For the best results, hang them to dry, and avoid ironing.