Honda Fully Unveils 2024 Prologue, Its First-Ever Electric SUV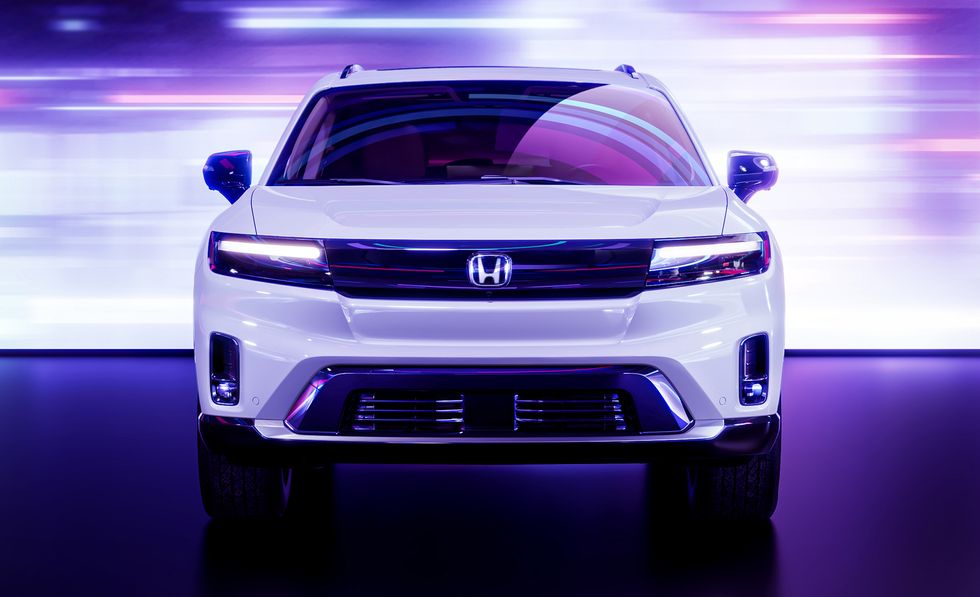 Honda has pulled the wraps off its much anticipated 2024 Prologue, the company's first-ever electric SUV. The all-new vehicle made its debut at the Los Angeles Auto Show, and it looks like Honda is planning to make a big splash in the electric vehicle market. With an estimated range of over 300 miles on a single charge, with Honda finance options, the 2024 Prologue is sure to be a hit with drivers who are looking for an eco-friendly option that doesn't sacrifice performance or style.
Honda has just released their newest electric SUV, the 2024 Prologue. This vehicle is packed with features that drivers are sure to love, and its environmentally-friendly design is sure to turn heads. The Prologue comes with a standard range of 300 miles, and it can be charged in as little as 15 minutes.
The SUV also features an impressive array of safety features, including adaptive cruise control and automated emergency braking. In terms of design, the Prologue is sleek and modern, with a spacious interior that's perfect for families.
The car is designed for long-range travel and features an all-electric powertrain
The future of travel is here with the 2024 Prologue. This long-range electric vehicle is designed for comfort and sustainability, with an all-electric powertrain. Whether you're planning a cross-country road trip or a long weekend getaway, the Prologue will get you there in style.
The interior features plenty of space for luggage and passengers, and the large windows provide panoramic views of your surroundings. You can even customize the lighting and climate control to suit your preferences. Best of all, the Prologue is designed to be ultra-efficient, so you can enjoy your journey without worrying about your carbon footprint. Ready to hit the open road? The Prologue is waiting.
It also comes with advanced safety features and autonomous driving capabilities
The all-new 2024 Honda Prologue comes packed with advanced safety features and autonomous driving capabilities that will make your commute easier and safer than ever before. For starters, the Prologue comes with Honda's Sensing suite of driver-assist technologies, which includes adaptive cruise control, lane-keeping assist, and traffic sign recognition making it a great EV option for teens and new drivers.
The Prologue also features Honda's LaneWatch blind spot display, which gives you a clear view of what's in your blind spot when you signal to change lanes. And when it comes to autonomous driving, the Prologue is equipped with Traffic Jam Assist, which can help you navigate stop-and-go traffic.
The Prologue also features Highway Pilot, which can automatically keep you in your lane and adjust your speed to match the flow of traffic. Whether you're commuting to work or going on a long road trip, the Honda Prologue has the safety and convenience features you need to get there.
Honda is also working on a new line of electric vehicles that will be released in the next few years
Honda is no stranger to electric vehicles. The company has been working on them for years, and it even released a hybrid version of the Honda Insight back in 1999 and released the Honda Fit in 2013. However, the company's efforts have really ramped up in recent years, with a new line of electric vehicles that are set to be released in the next few years. The first of these is the Honda e, a compact city car that's set to go on sale in Europe later this year. The e features a retro-inspired design and a range of over 200 miles (321 km).
The all-new Honda Prologue is a sleek and stylish electric SUV that's packed with advanced safety features and autonomous driving capabilities. It's set to go into production in late 2023, and it's sure to be a hit with Honda fans who have been eagerly awaiting its release.