Product Review: Oreca Full RS Auto Racing Helmet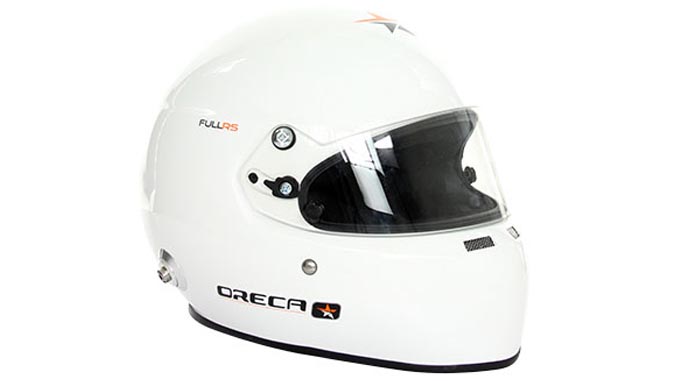 In our latest video product review, motorsports equipment specialist Shawn Stout, talks about the Oreca Full RS auto racing helmet.
The Full RS helmet is the latest racing helmet from Oreca, the French builders of prototype race cars, engines and equipment.
Some of the standout features of the Full RS helmet:
Economical: At $479, the Full RS helmet is at a price point that makes it more accessible than other helmets on the market. We think it's also one of the best looking helmets you can find under $500.
Comfort: Designed for mid-oval head shapes (the most common), the Full RS may be a comfortable helmet for racers who have had fitment trouble with other low-cost helmets.
Head and Neck Restraint Ready: HANS post are pre-installed on the helmet. The Full RS is also communications ready.
Removable cheek pads: The Full RS helmet has removable cheek pads inside, allowing for easy cleaning and replacing if needed.
FIA and Snell Rated: The Full RS carries both Snell SA 2015 and FIA 8859-2015 rated.
The Oreca auto racing helmet is available in small, medium, large and extra-large.
Find the Full RS racing helmet on WindingRoadRacing.com.