Gear Spotlight: The Alpinestars Alloy Mechanic Shoe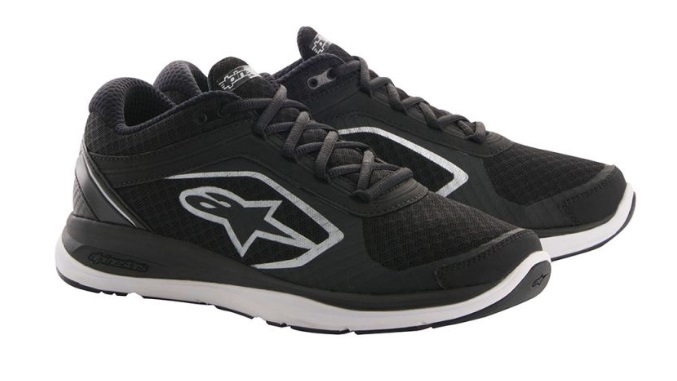 The new Alpinestars Alloy Mechanic Shoe is a shoe meant for comfort, support, and durability. This might be the first time a major motorsports safety equipment manufacturer has designed something with techs' foot comfort in mind. Whether you're on your feet all day in the shop or stretched out under a hot racecar on jack stands making minor toe adjustments on race day, the Alloy is meant to provide comfort and maintain durability all day long.
Constructed from a lightweight and breathable multi-mesh upper for airflow and comfort, while incorporating a seamless microfiber chassis for durability and structural integrity.
• Tongue and collar incorporate highly breathable micro-perforated textile for additional cooling performance.
• Anti-slide Achilles' support collar, constructed from technical textile for comfort and breathability, helps keep foot in position.
• The toe-tip reinforcement in matt carbon microfiber gives structural stability and abrasion resistance.
• Alloy shoe features a unique, high strength sole construction offering durability, rigidity and protective performance.
• Alpinestars' exclusive vulcanized compound outer sole with dual density EVA foam for cushioning and repeated "foot-fall" shock absorption.
• Technical dual midsole construction with EVA foam double layered padding for additional comfort cushioning.
• Internal heel counter layered under the upper for structural integrity and support.
• Toe, tongue and collar soft padding for comfort and fit.
• Anatomical foot bed profiled with lining and different hardness EVA foams: soft in the forefoot and harder on the arch to offer support and comfort.
Check out the Alloy Shoes on WindingRoadRacing.com.