Winding Road Issue 73 Is Now Available!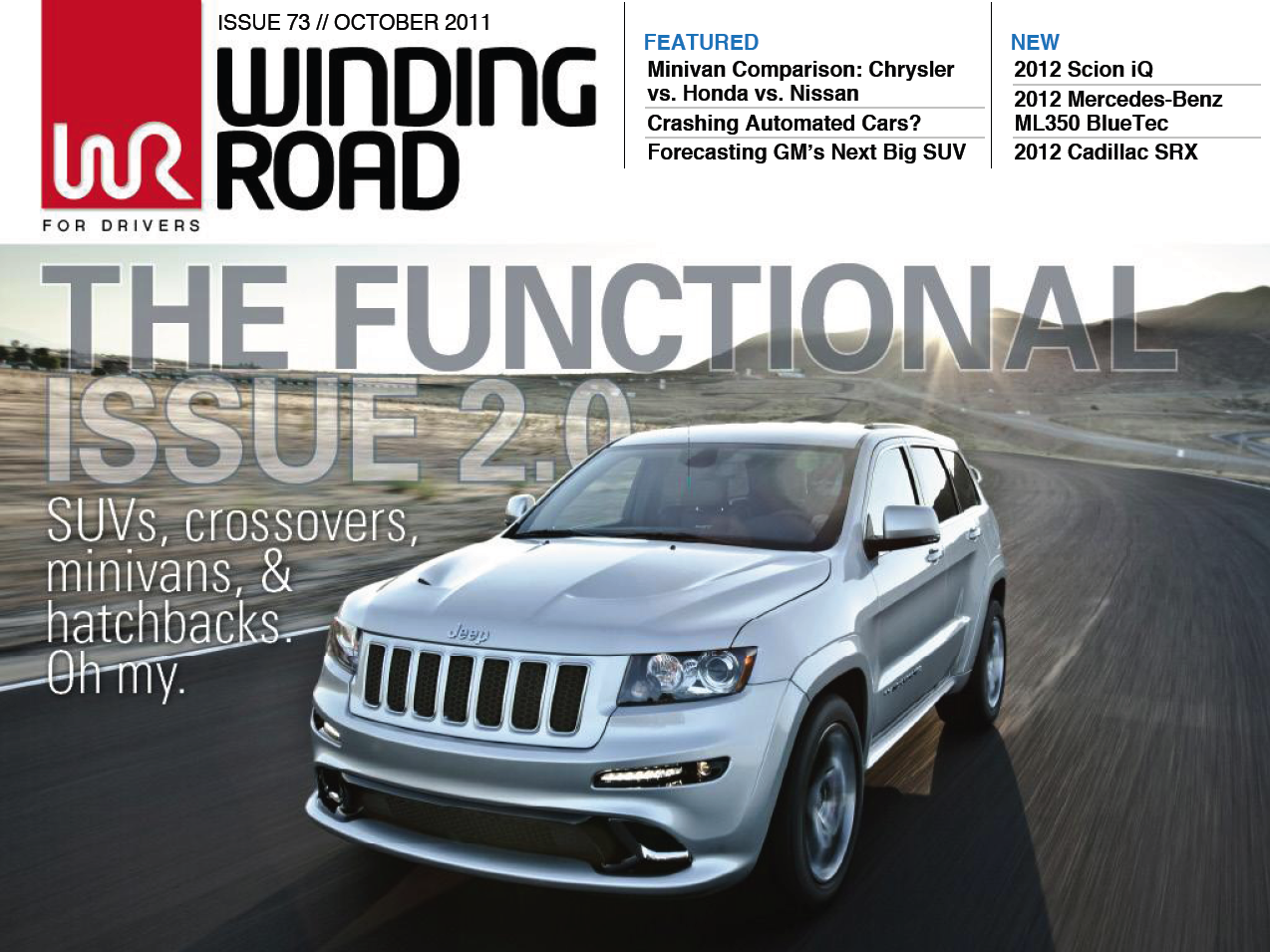 In the newest issue of
Winding Road
, we review cars with lift gate, from the stylish and compact
Scion iQ
, to the super sporty new
Jeep Grand Cherokee SRT8
. Plus, there are lots of other fun, practical vehicles in The Functional Issue 2.0, including:
As always, you can find a whole lot more inside the magazine, so stop whatever you're doing, and go read the latest issue of Winding Road in one of our two formats.
Remember, you can also
buy a subscription
to
Winding Road
PDFs for the low, low cost of only $7.99 for a one-year supply.