Winding Road Issue 63 Is Now Available!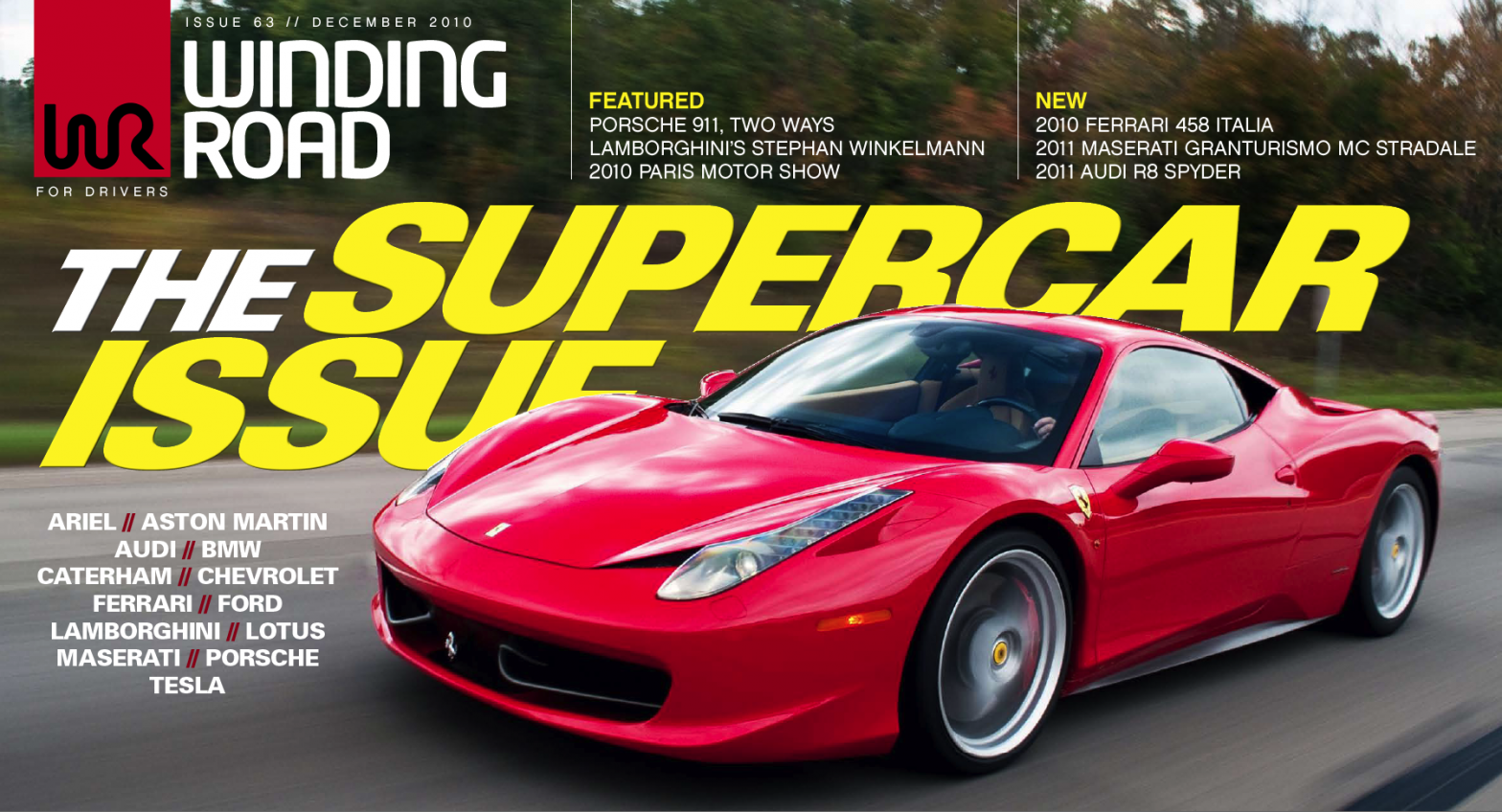 In this issue of Winding Road, we go supercar crazy when we get behind the wheel of the stunning, life-altering Ferrari 458 Italia.
Plus, this newest issue is full of other great stuff, including:
– Aston Martin Rapide
– Maserati GranTurismo MC Stradale
– Porsche 911, Two Ways
– Preview: The New Era Of Lotus
– Interview With Lamborghini's Stephan Winkelmann
– Ariel Atom V8
As always, you can find a whole lot more inside the magazine, so stop whatever you're doing, and go read the latest issue of Winding Road in one of our two formats.
Click here to read online.
Click here to download the ad-free PDF.
Remember, you can also buy a subscription to Winding Road PDFs for the low, low cost of only $7.99 for a one-year supply.