Wald Creates Black Bison Edition Of Toyota Vellfire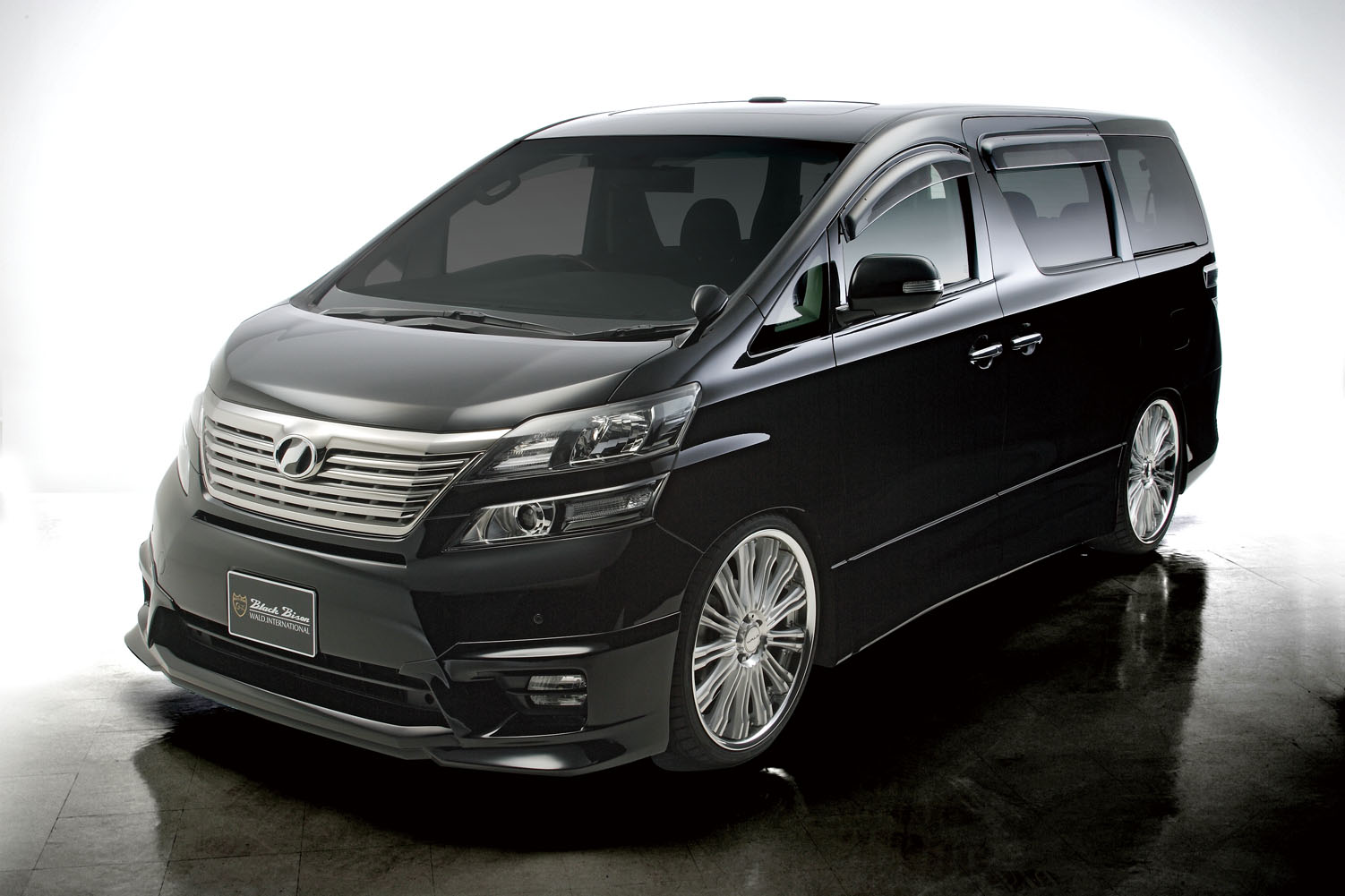 Japanese tuning firm, Wald International, has created another one of their Black Bison editions. This time, it's the Toyota Vellfire (AKA Alphard) going under the knife. No, it's not available here.
The popular Japanese MPV, thanks to Wald, now has a spiffy, new look. The tuning package includes a front spoiler, rear diffuser, a DTM sport muffler, new seat covers, floor mats, pedals, and wheels. Not that we were begging to bring the Vellfire over Stateside, or calling it a forbidden fruit, but we appreciate the Black Bison line. Everything Wald touches seems to instantly look more sinister, not to mention more expensive.