Spy Shots: Subaru FT-86 Spotted, Possibly STI Version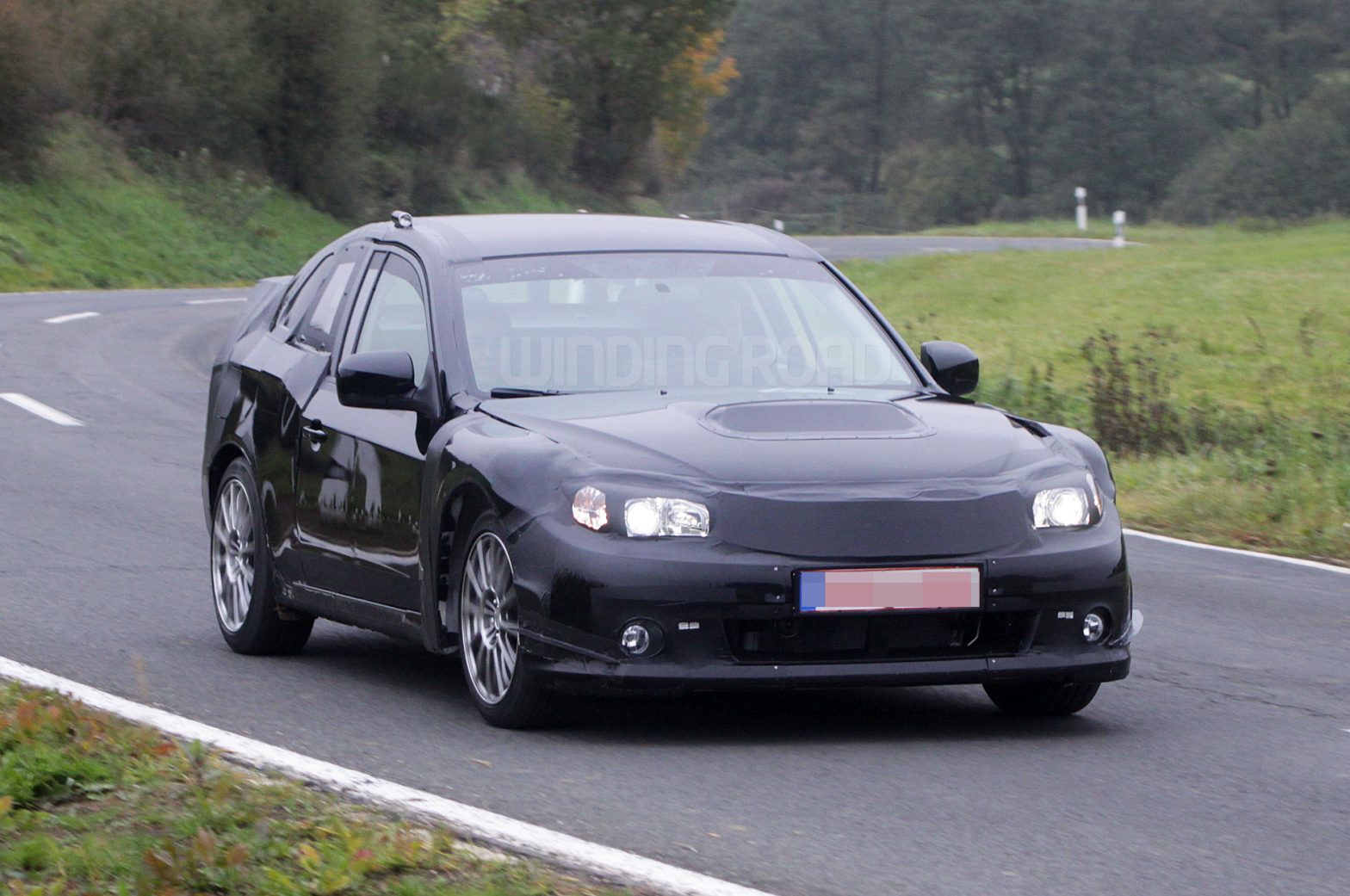 Our spy photographer caught what appears to be the Subaru version of the FT-86, a car developed in partnership with Toyota. He even goes so far as to suggest this may be an STI version.
Likely powered by Subaru's 2.5-liter turbocharged boxer engine, producing 300 horsepower, we can assume this version is also all-wheel-drive. The front-mounted intercooler points the possibility of this being an STI prototype, which can only mean good things for Subaru's side of the FT-86 project.
The Toyota version is likely to be badged as a Scion, and likely to be priced around $25,000, this less-expensive version will be rear-drive. All this is still pretty unclear, but more information should trickle out before its debut some time late next year.
Scroll down for the photographer's comments.

The joint-venture project between Toyota and Subaru is still on its way into perfection and now we have spotted the mule for the Subaru version on its first testing in Europe.
And it's not just the normal version we spotted, but the STi performance version by the looks of that bump on the hood. And we can also see a front-mounted intercooler in the front bumper grille. That would probably mean a 2.5 liter turbo charged flat-four delivering some 300 horsepower. And of course we expect the power to be delivered to all four wheels. A more normal version with a 2.0 liter flat four will also be available in the line-up.
The Toyota version will probably just have rear wheel drive to keep cost down.
We might expect both versions to show up in showroom trim as a 2012 model at the Tokyo Car Show in December 2011, unless they decide that the Frankfurt Car Show in September is a better option.