Video: Ferrari 599XX Break Seven-Minute Barrier On The 'Ring.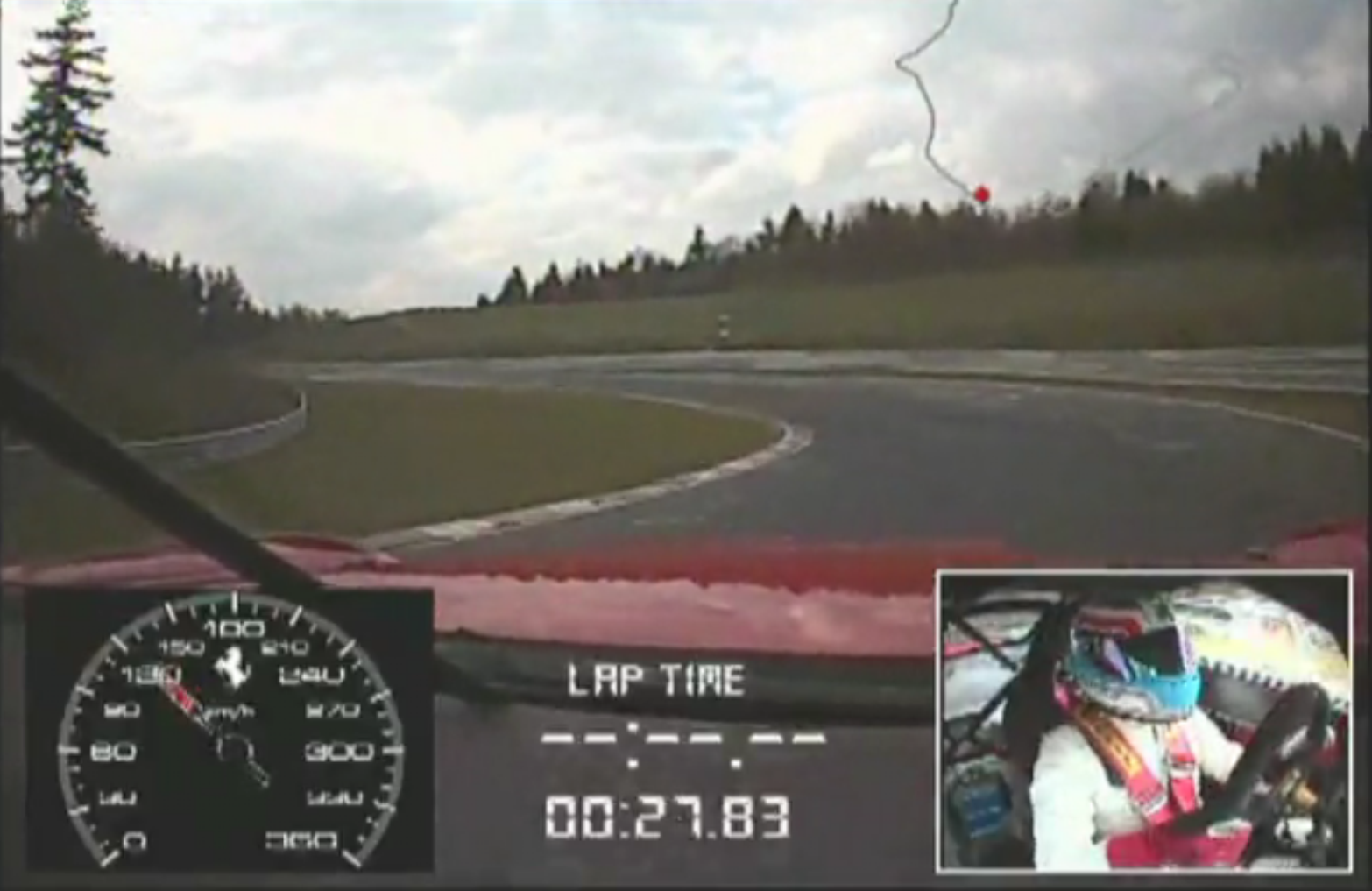 It's Friday, which means it's almost time to break out the video game paddles and take on the Nürburgring from the comfort of our couch. To help us with our line, Ferrari has generously posted this video of the 599XX breaking the seven-minute barrier for a production-derived car. The time: 6 minutes, 58.16 seconds.
If you've got seven minutes to spare, do yourself a favor and watch the video, below, or take a closer look at the Ferrari 599XX in the photo gallery. More details from Ferrari follow.
Record of the Ferrari 599XX at the Nürburgring announced in Beijing
Beijing, 23 April – The Ferrari 599XX is the first ever production-derived sports car to break the 7-minute barrier on the classic 20.832 km Nordschleife circuit, lapping in 6 min 58.16 sec.
The 599XX, which inspired the 599 GTO, is an extreme berlinetta designed for track but not official competition use, and is a veritable technological laboratory incorporating a number of innovative solutions. Some of these will remain the exclusive preserve of the 599XX while others have already filtered down to the 599 GTO, introduced today at the Beijing Motor Show. These include the wheel doughnuts of F1 derivation which serve two purposes – to reduce turbulence and thus drag, and improve brake cooling.
Powered by a development of the V12 engine used by the 599 GTB Fiorano, the 599XX features Ferrari's High-Performance Dynamic Concept, a novel integrated design and chassis set-up that uses sophisticated electronics to govern the mechanical limits of the handling for maximum performance.
On the aerodynamics front, the car sees the introduction for the first time of the Actiflow™ System that increases downforce and/or cuts drag depending on the car's trim during cornering. This, together with other careful detailing, ensures that the 599XX boasts extraordinary levels of downforce – up to 630 kg at 300 km/h.
Fundamental to the performance of the car was the development of specific components undertaken together with our technical partners: Brembo for the carbon-ceramic brakes, Michelin for the tyres and Shell for the fuel and lubricants.