Spy Shots: Updated Mercedes-Benz C-Class Seen Again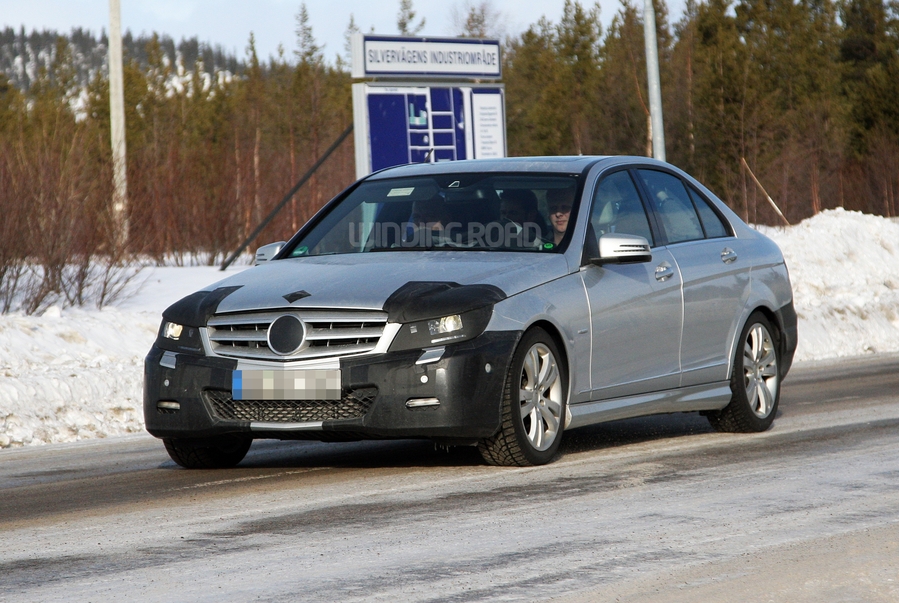 Another set of Mercedes-Benz spy shots came through recently. Here we see the C-Class showing off its new look.
This looks to be a pretty complete version of what we'll see when the next version comes out. New lights, new bumper, and new hood are a good way to refresh the C-Class, particularly at a time when the German automaker is making a lot of minor visual changes to its lineup.
The interior should be getting an update, too, and the new C-Class will probably be more fuel-efficient than the outgoing model.
Scroll down for more information from the photographer, or see it in the gallery to the right. See the last batch of C-Class spy shots, here.

In November we showed you the first photos of the face lifted Mercedes C-Class. That prototype was just wearing some of the new parts from the facelift such as the front bumper and engine hood. But now we can show you a prototype with the full facelift out and testing. Here we can see the new front lights, the front bumper with its LED day-driving lights and the new engine hood. Grille seems to be more upright as well. At the rear we can now for the first time see the new rear lights and the slightly modified rear bumper.
We also expect some minor updates to the interior and some mechanical changes to make the facelifted C-Class more fuel efficient. At the same time as the fresh C-Class hit the market there could also be a shift in the line-up, with a C-Class coupe instead of the, not so handsome, CLC. With the E-Class Coupe getting bigger and more expensive there should be room for a C-Class Coupe to fit in.