Spy Shots: Updated Mercedes-Benz C-Class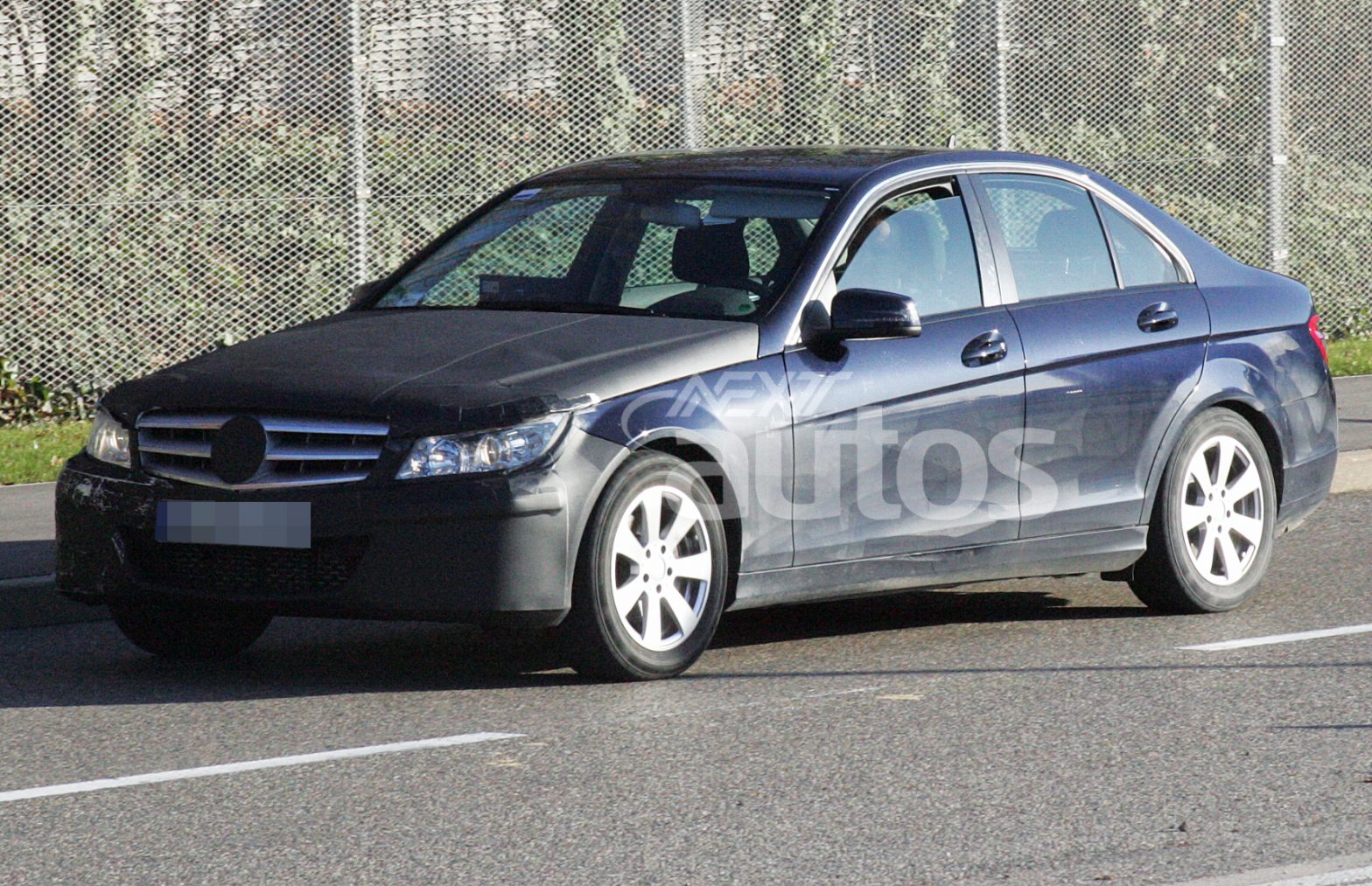 Our ever-vigilant spy photographer delivered these photos of the new Mercedes-Benz C-Class. Wat we can see from the photos are updates to the headlights, hood, and front bumper, and refreshed rear lights and rear bumper.
What we can't see from the photos is that the new C-Class should be a little more fuel efficient. Our photographer also ponders the possibility of a C-Class coupe.
See the updated C-Class in the above, or scroll down for the shooter's notes.
Today we snapped the very first spyphotos of the updated Mercedes C-Class. The C-Class, on the market since 2007, is planned to show its new face during 2010 and as we can see on these photos the front end gets the biggest lift. New headlights, bumper and engine hood is clearly the case here. There might also be some smaller changes in the back, like new rear light graphic and minor modifications to the rear bumper.
We also expect some minor updates to the interior and some mechanical changes to make the facelifted C-Class more fuel efficient. At the same time as the fresh C-Class hit the market there could also be a shift in the line-up, with a C-Class coupe instead of the, not so handsome, CLC. With the E-Class Coupe getting bigger and more expensive there should be room for a C-Class Coupe to fit in.