Spy Shots: Mercedes-Benz SL Caught Again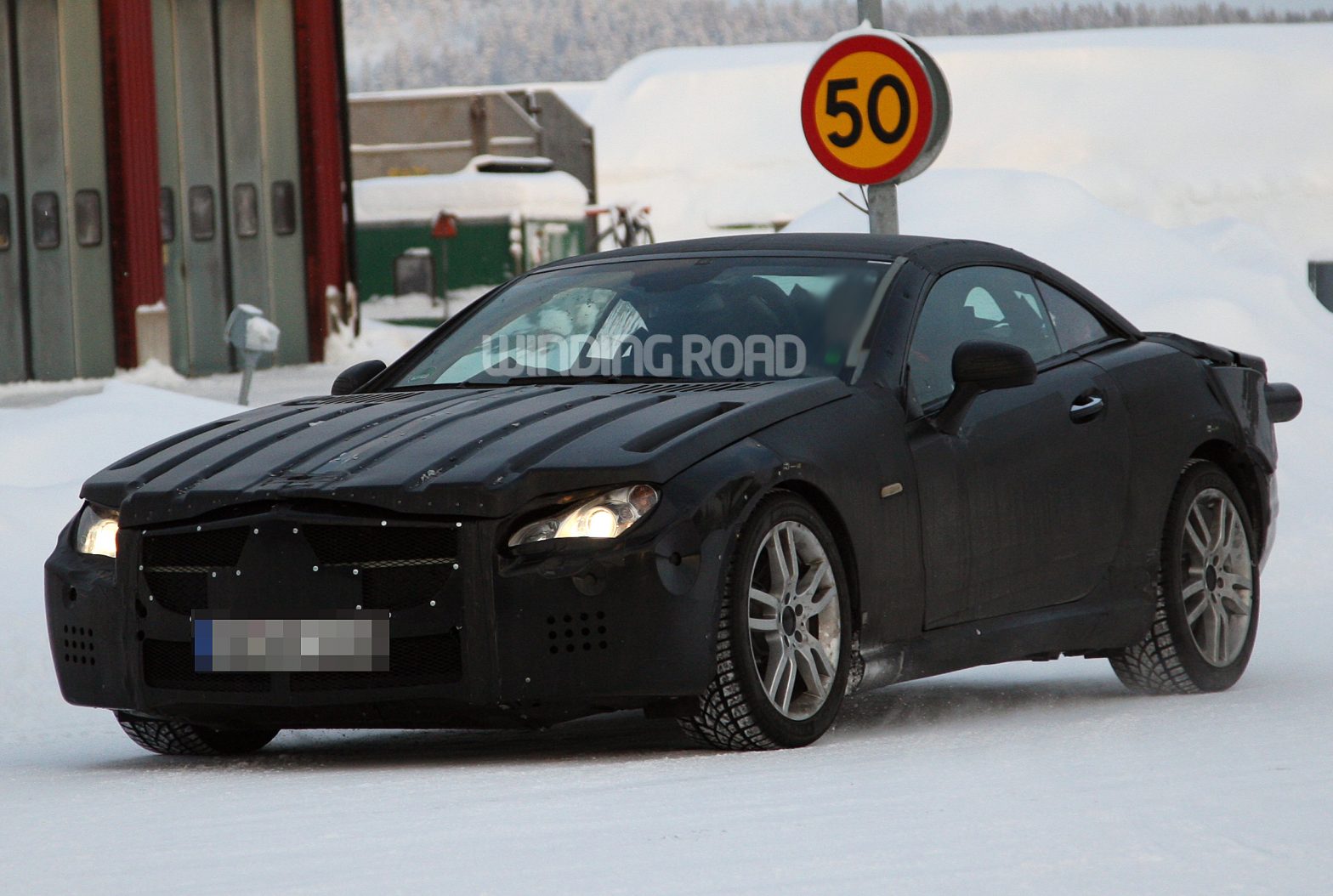 We now have a second set of spy shots of the Mercedes-Benz SL in winter testing, this time with a little bit less camouflage. This new batch of images shows the actual headlights that will go on the production model.
We might see new V-6 and V-8 engines in the SL, probably with direct injection. That means more power and efficiency.
Check it out in the gallery. To compare these to the last set of SL images and get more information,
click here.