Mercedes-Benz SL Caught With Camouflage, Icicles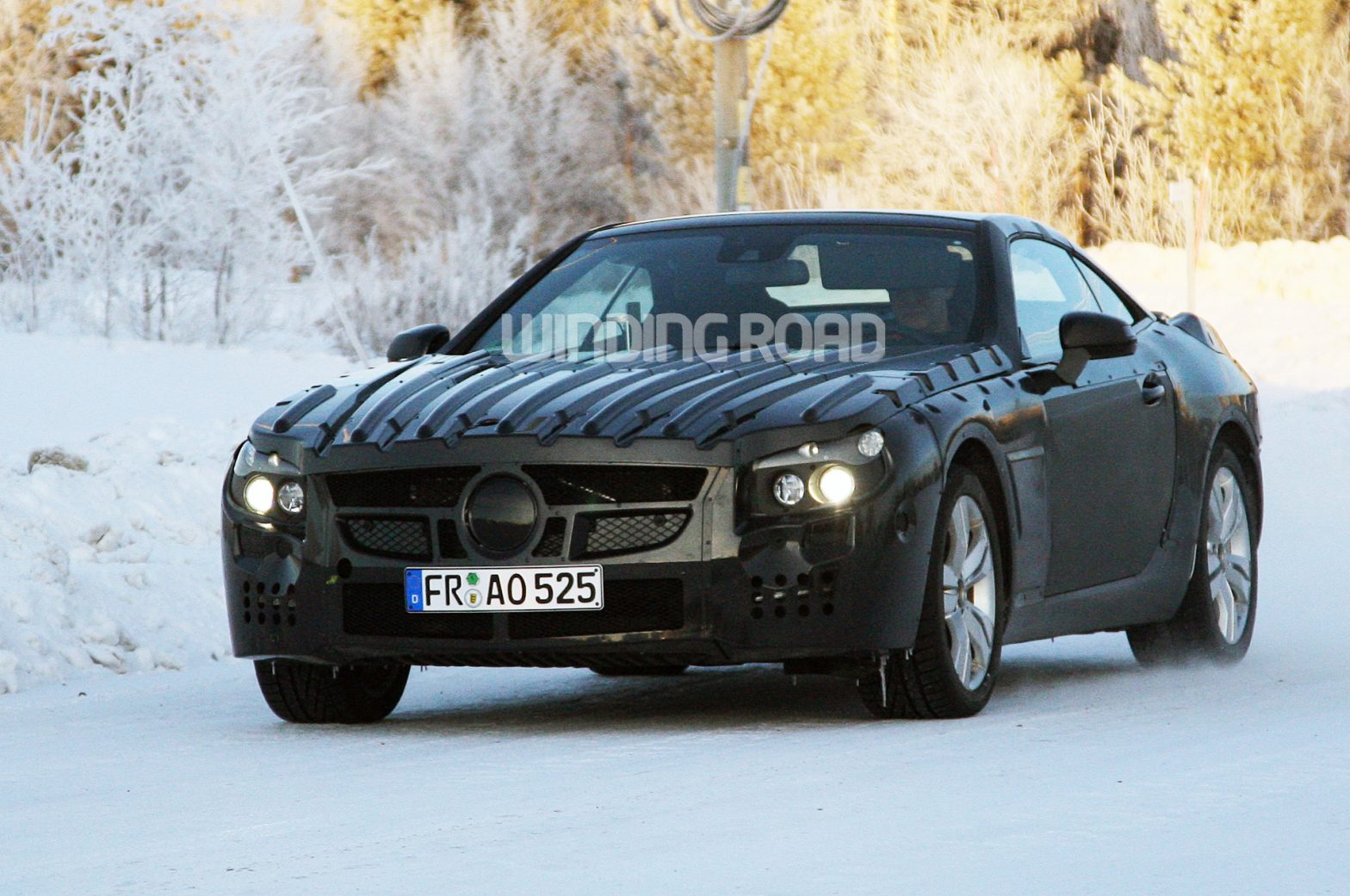 It's been a bit since we've had some automotive espionage come our way, but today, we have these spy shots of the new Mercedes-Benz SL testing in below-zero temperatures in northern Europe.
From what we can tell, the grille is getting a refresh, and it looks to be standing a bit more upright, giving it a more imposing look than the current model's sloped nose. Mercedes-Benz has done a good job to hide most of the car under flat slabs of plastic camouflage, which lead us to think they're hiding some other styling changes, particularly around the hood. We'll have to wait until the next set of spy shots leaks out to reveal the work being put into the SL's new image.
See the set of spy photos in the image gallery. Below is a brief note from the photographer.
Here are some fresh photos of the new Mercedes SL during winter testing in northern Scandinavia. Today's temperature – 23 C