Spy Shots: Hyundai MPV In The Works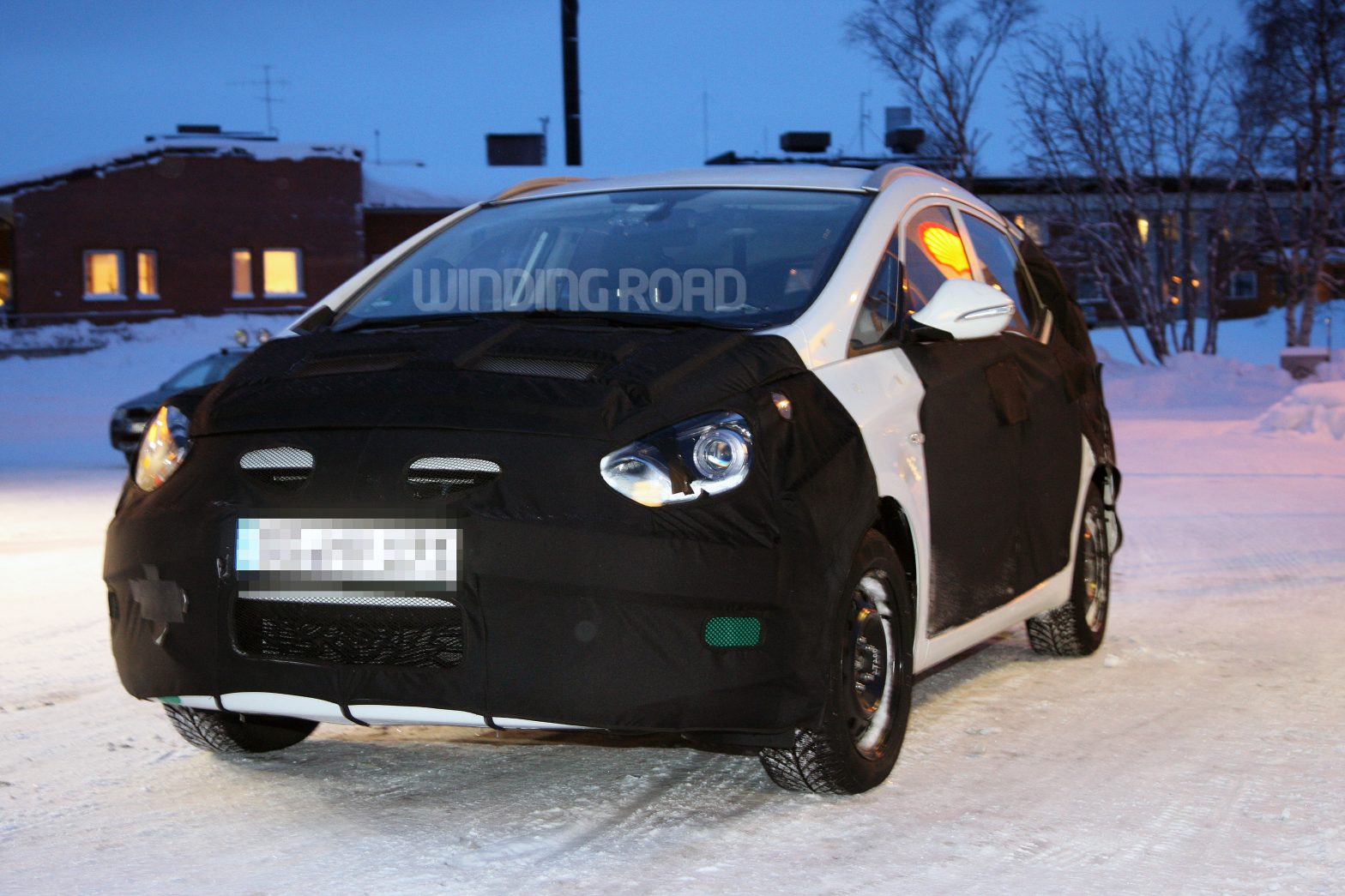 As seen in these spy photos, Hyundai is developing a small-ish MPV based on the HED-5 Concept from Geneva, 2008.
The car shown here gets its go from a 115-horsepower 1.7-liter diesel engine. Our photographer speculates the addition of a 2.0-liter diesel option, as well as gasoline variants.
We have no word as to when or where it will debut, what it will be called, or if it will ever be available here in the U.S. It's kind of cute, though.
See it in the gallery, or scroll down for more information from the photographer.
The midi-MPV segment is growing and Hyundai is not letting the VW Touran and Opel Zafira play alone. First shown in Geneva 2008 as the HED-5 Concept, the production version is now on the roads in Northern Scandinavia for some cold weather testing. Compared to the Concept the production car is toned down a lot but still has some of the key design elements, like the a-pillar.
This prototype is powered by the U-II 1.7 liter diesel engine that was first shown with the ix35 in Frankfurt in September 2009. That new engine delivers some 115 horsepower and 255 Nm of torque. It's also possible that the 2.0 liter diesel with 136 horsepower and 320 Nm of torque will find its way under the hood. Of course there will be some petrol versions as well.
What this new MPV will be called and when its public debut will be is still unclear.