Spy Shots: Mercedes-Benz S-Class Gets Updated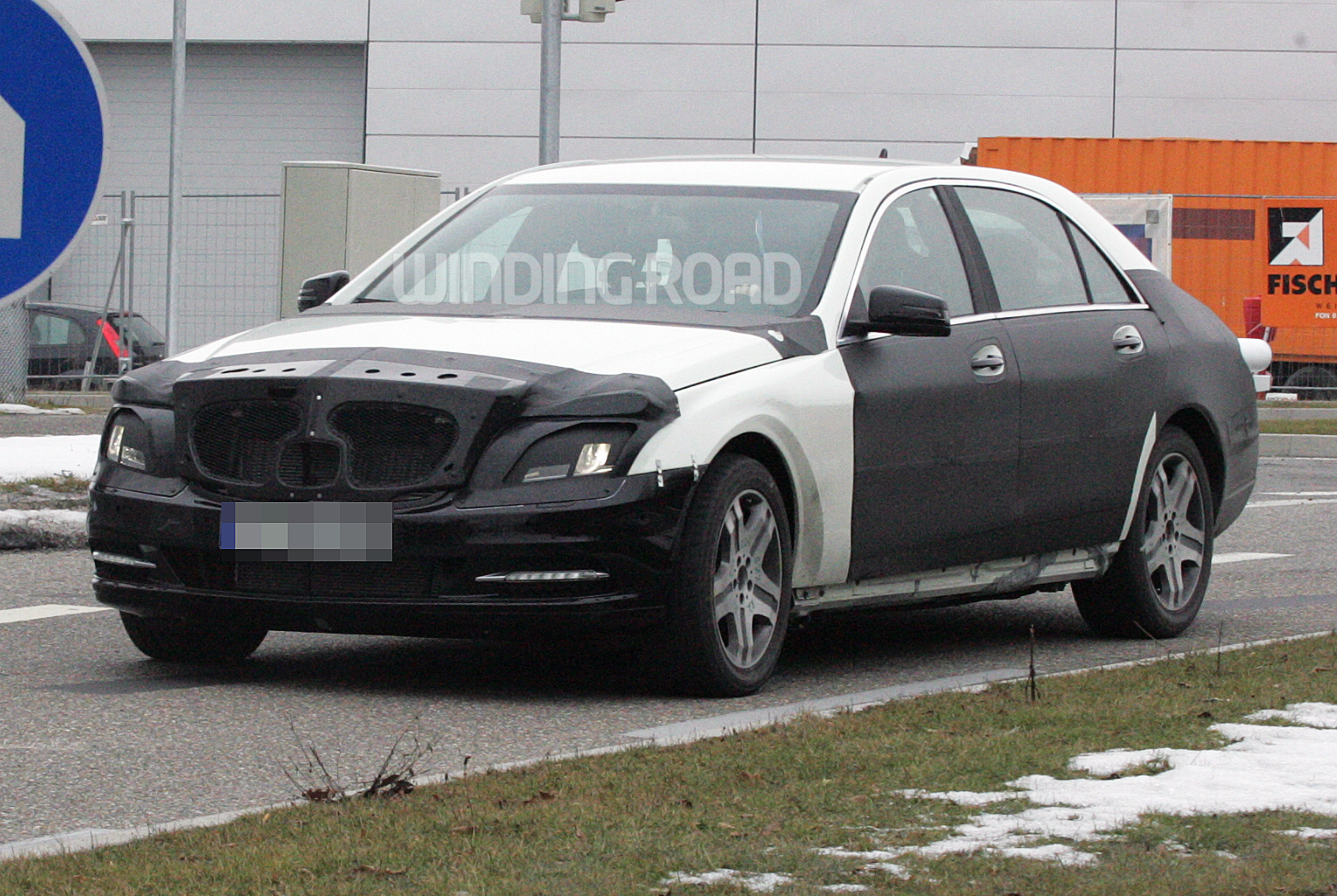 These spy photos of the next Mercedes-Benz S-Class came through this morning. They show us some of the changes that have already been made, and hint at more changes yet to come before it goes on sale in 2012.
We can see from these photos that the rear doors and fenders look different. The smoother sheetmetal does without all the overhangs and creases we know and love from the current model.
Also to change will be the grille, which will be smaller and more upright, according to our photographer. Expect more efficiency, and the possibility of three hybrid versions.
Click through the large gallery of spy shots to see the changes being made to the S-Class, or scroll down for the shooter's own words.
Today we can give you the very first spy photos of the new Mercedes S-Class. Partly disguised with parts from the current model, it's still clear that this one really is the new S-Class. Apart from the easy parts to spot, like the front and rear end, we also notice that the door lines and especially the rear doors are very different to the current model.
Front lights are expected to get smaller and the grille more upright than the current car but not as extreme as on the F700 Concept. According to rumors it will not be a much lighter due to the necessary space and tech requirements but it will be much more fuel efficient due to new downsized engines and three versions of hybrid options, mild, full and plug-in.
Even if this prototype looks more ready than expected, the new S-Class is not due for the market until 2012.