Rumors: Teaser – 2014 Mazda6 Teased, Slated For Moscow Debut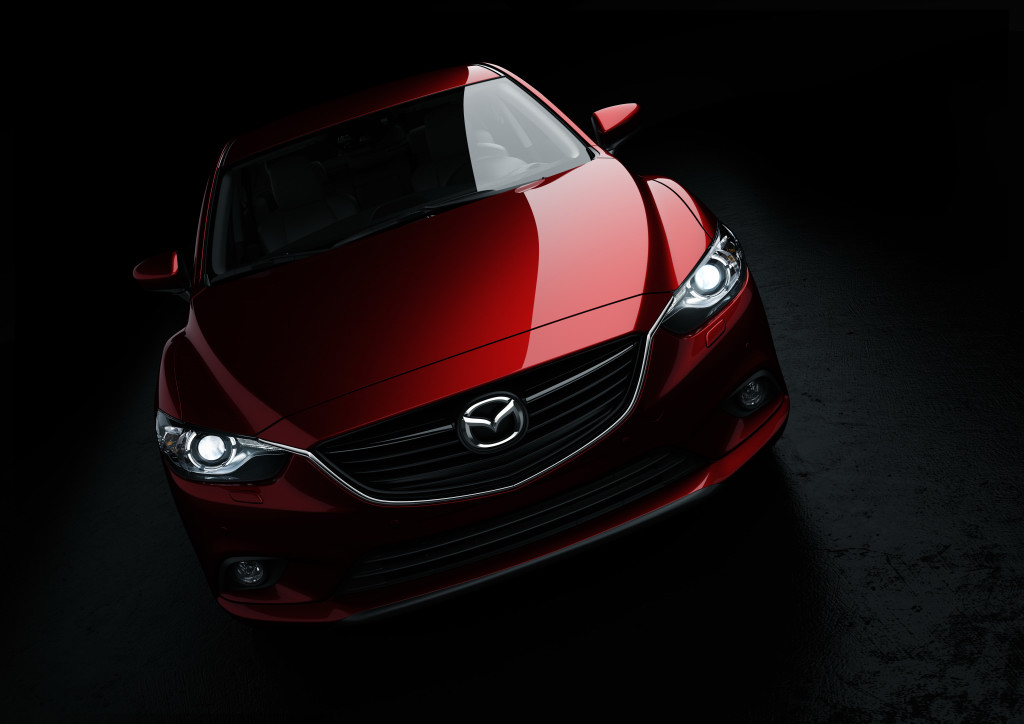 Slated for a debut at next month's Moscow International Automobile Salon, the new 6 utilizes
Mazda's Skyactiv technology
. That means a Skyactiv 2.0-liter gas engine in this example, mated to a Skyactiv six-speed automatic transmission.
Assuming this is the same Skyactiv powertrain we've tested in the
CX-5
and
Mazda3
, expect 155 horsepower and 148 pound-feet of torque. While these numbers seem modest, one of the tenets of Mazda's Skyactiv philosophy is weight savings.
Considering the current four-cylinder Mazda6's curb weight of 3258 pounds, we hope Mazda has a healthy diet planned for this new sedan if it's to keep up with the four-cylinder competition.
Continuing with the Skyactiv theme is a system called i-ELOOP. The system is a capacitor-based regenerative braking system, and should help boost fuel economy by up to 10 percent.
We'll get more info on the Mazda6, including full-sized images when it debuts on August 29 in Moscow.