Rimac Concept One Is An All Electric World Beater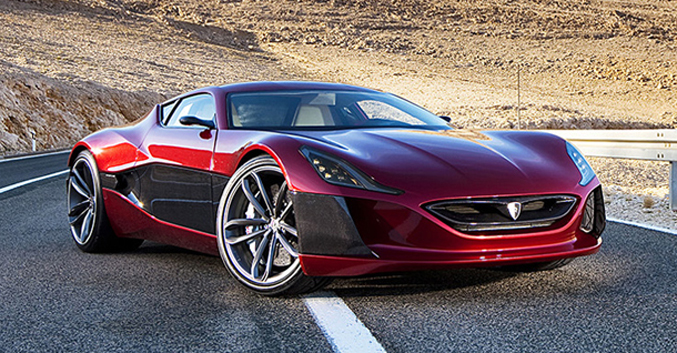 Sporting four electric motors with a combined output of 1000 horsepower, a top speed of 190mph and a range of 150 miles, the Croatia based EV startup responsible for this gas-free super sports car also holds the record for the fastest accelerating EV in the world – a converted 1984 BMW E30 which served as a test mule for the Concept One. And Rimac says the Concept One is ready for production today.
"We can build it today. We just need scale" says Mate Rimac, the 25-year old engineer whose Zagreb-based startup, Rimac Automobili, will build you
the world's fasest EV
for a paltry $1,000,000.
As a fledgling startup, Rimac admits the road hasn't always been smooth sailing:
"It was a learning curve – we made mistakes," Rimac says. "But eventually I realized we were doing something right: developing cars for a lot less money than big car manufacturers and managing to beat them in many fields. We have an advantage starting with a blank sheet of paper. There's no heritage that we have to incorporate into the design."
Nearly all components for the Concept One, aside from the batteries and air bags, are designed and produced in-house. While the company currently produces vehicles in very low volume, Rimac sees a future where his technology finds a much wider audience:
"Our technology could end up in a high-volume product under a different brand. If we had sufficient funding, we probably wouldn't do this kind of stuff. It's a simple matter of survival. Enzo Ferrari started to make road cars just to finance his race cars – he did it to pay the bills."
Somebody get this guy some venture capital.