Record Breaker: Rimac Nevera Hits 258MPH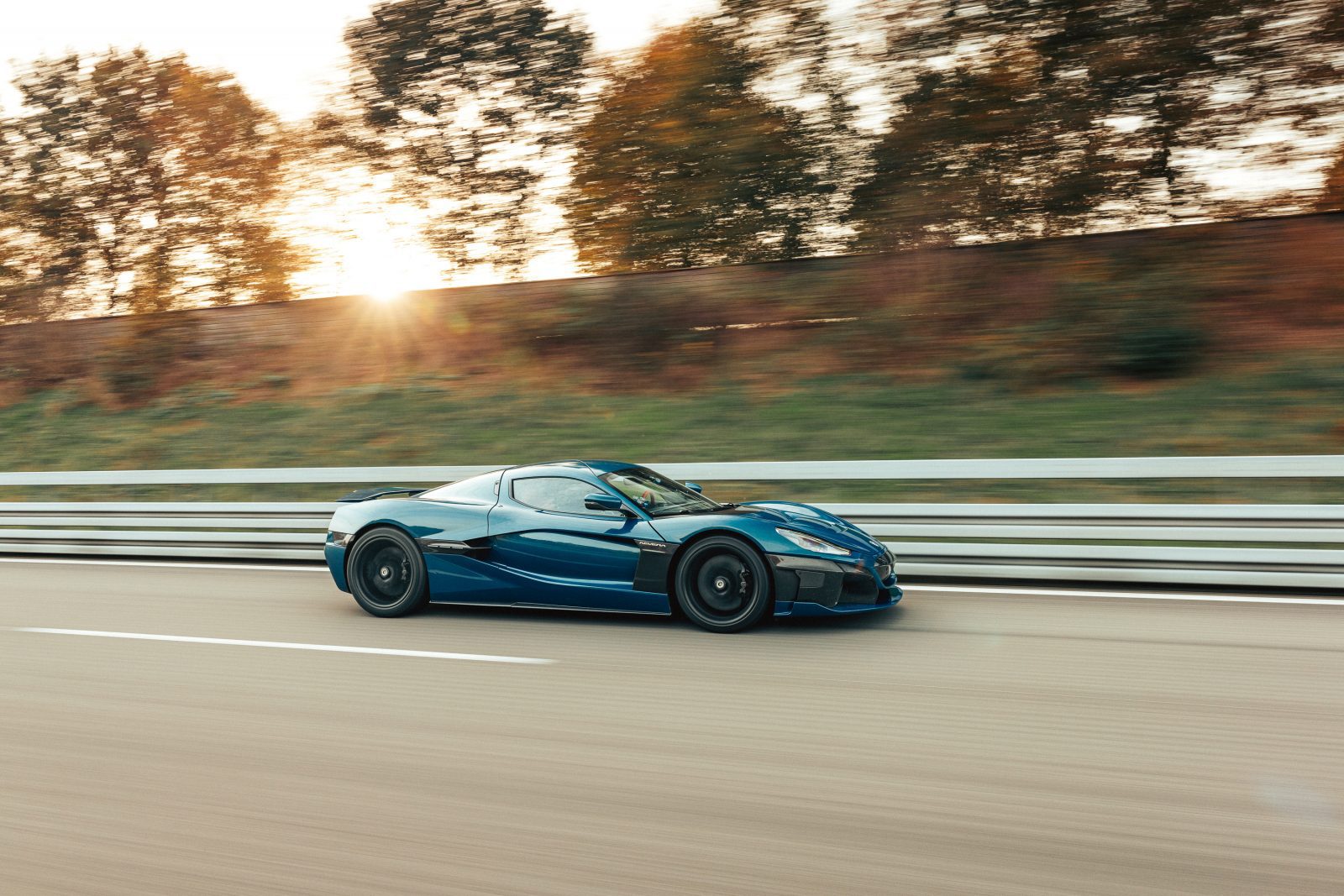 The Rimac Nevera has set a top speed of 412kph (258mph), making it the fastest electric production car in the world.  The record-breaking feat follows on from the Nevera's independently verified 8.582-second quarter-mile run in 2021, which made it the world's fastest accelerating production car.
The Rimac team looked specifically for an oval with straights long enough to achieve the Nevera's top speed, eventually settling on the Automotive Testing Papenburg track in Germany, with two 4km straights.  Facilities where it is possible to achieve speeds of over 400 km/h, are very few and far between as it is very rare that a car can even achieve this performance.
The Nevera was set into its top speed mode, creating an aerodynamic profile that balances drag and downforce to ensure stability at high speed.  Fitted with road legal Michelin Cup 2R tires, and with the oversight of a Michelin technician to check their condition, the record-setting run got underway.
Behind the wheel was Miro Zrnčević, Rimac's Chief Test and Development Driver.  It was his challenge to get the perfect entry onto the straight from the track's curved sections to give the car the best possible chance of reaching V-MAX.  As the car levelled out of the banking, travelling around 250kph (155mph), Miro unleashed the full power of the advanced four-motor Rimac-developed powertrain and battery pack, catapulting Nevera well into the 400kph range.
The only electric vehicle faster was built by the students of Ohio State University; the Venturi Buckeye Bullet 3, which hit 358MPH back in 2016 on the salt flats of Bonneville.