Spotlight: 1970 Porsche 914/6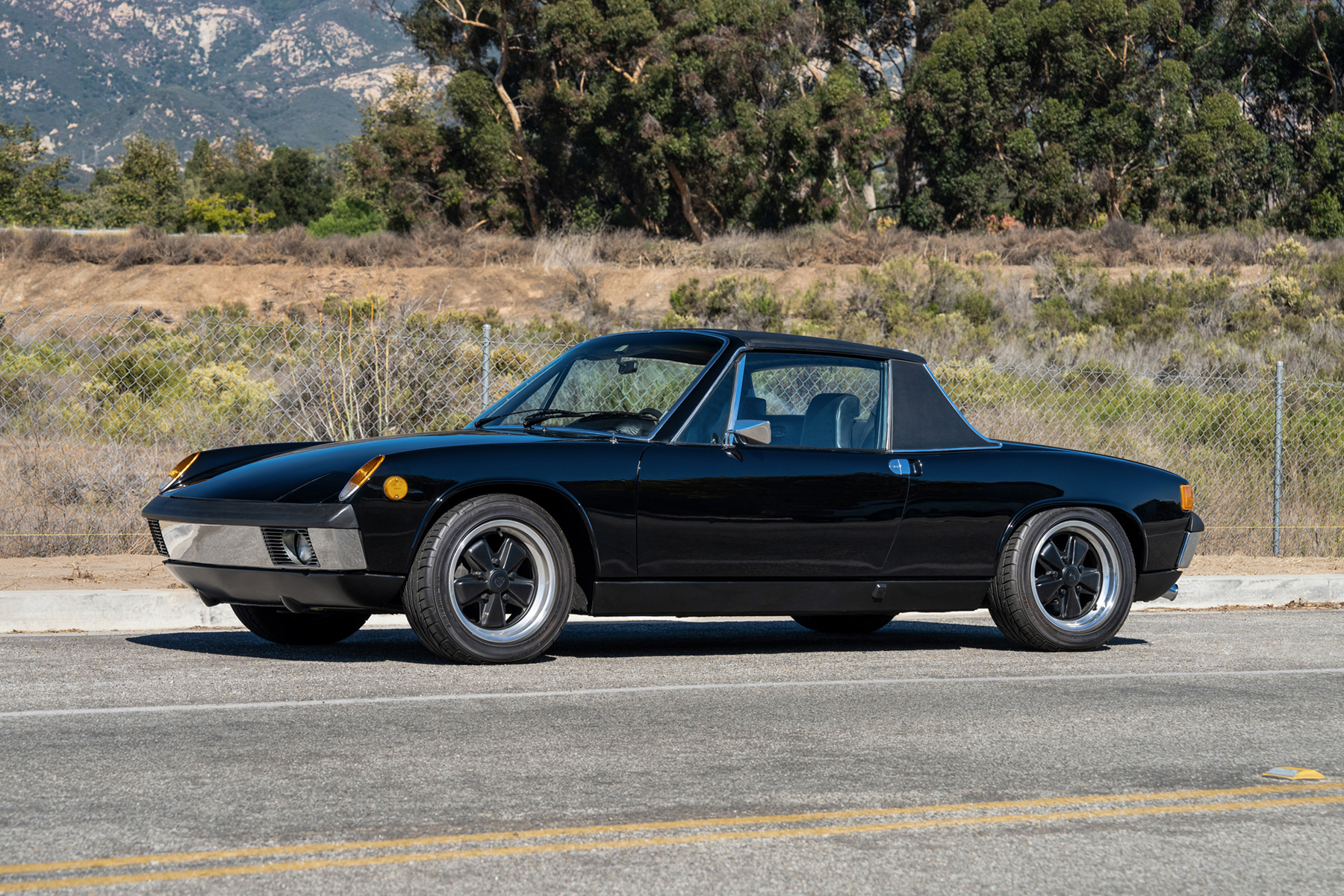 Gooding & Company just announced their Geared Online Auction, with the headliner being an immaculate Porsche 914/6, and we're smitten.  Full details of the car are yet to be listed, however this rare black beauty seems to be in perfect condition.
The Porsche 914/6 is a sports car that was produced by the German automaker Porsche from 1969 to 1972. It was a collaboration between Porsche and Volkswagen, with the car being built at the Karmann factory in Germany. Unlike the standard 914, which was powered by a Volkswagen engine, the 914/6 featured a more powerful 2.0-liter flat-six engine sourced from the Porsche 911 T.
The 914/6 was designed as a mid-engine sports car, providing excellent handling and balance on the road. It had a lightweight body made of steel and fiberglass, which contributed to its agility and performance. The car's sleek design and impressive driving dynamics made it popular among car enthusiasts and racing enthusiasts alike.
In terms of performance, the 914/6 was capable of reaching a top speed of around 125 mph and could accelerate from 0 to 60 mph in about 8 seconds, which was quite respectable for its time.
As for why you should consider buying this Porsche 914/6 that is now offered by Gooding & Company, there are several reasons:
Historical Significance: The 914/6 represents an important chapter in Porsche's history, bridging the gap between the four-cylinder 914 and the more powerful 911 models. Owning one allows you to be a part of this heritage.
Limited Production: The 914/6 was produced in limited numbers compared to its four-cylinder counterpart, making it relatively rare. Owning a rare and unique car can be a source of pride for collectors.
Driving Experience: The mid-engine layout and the flat-six engine provide an excellent driving experience. The car's handling and balance make it a joy to drive, especially on twisty roads or tracks.
Investment Potential: Classic Porsches, especially rare models like the 914/6, have shown a tendency to appreciate in value over time. If well-maintained, these cars can be a good investment, potentially appreciating in value in the future.
Community and Enthusiast Support: There is a vibrant community of Porsche enthusiasts and collectors who appreciate the 914/6. Being a part of this community can provide valuable resources, support, and camaraderie.
Copyright and Courtesy of Gooding & Company, Images by Mike Maez