Revealed: Honda E-Bike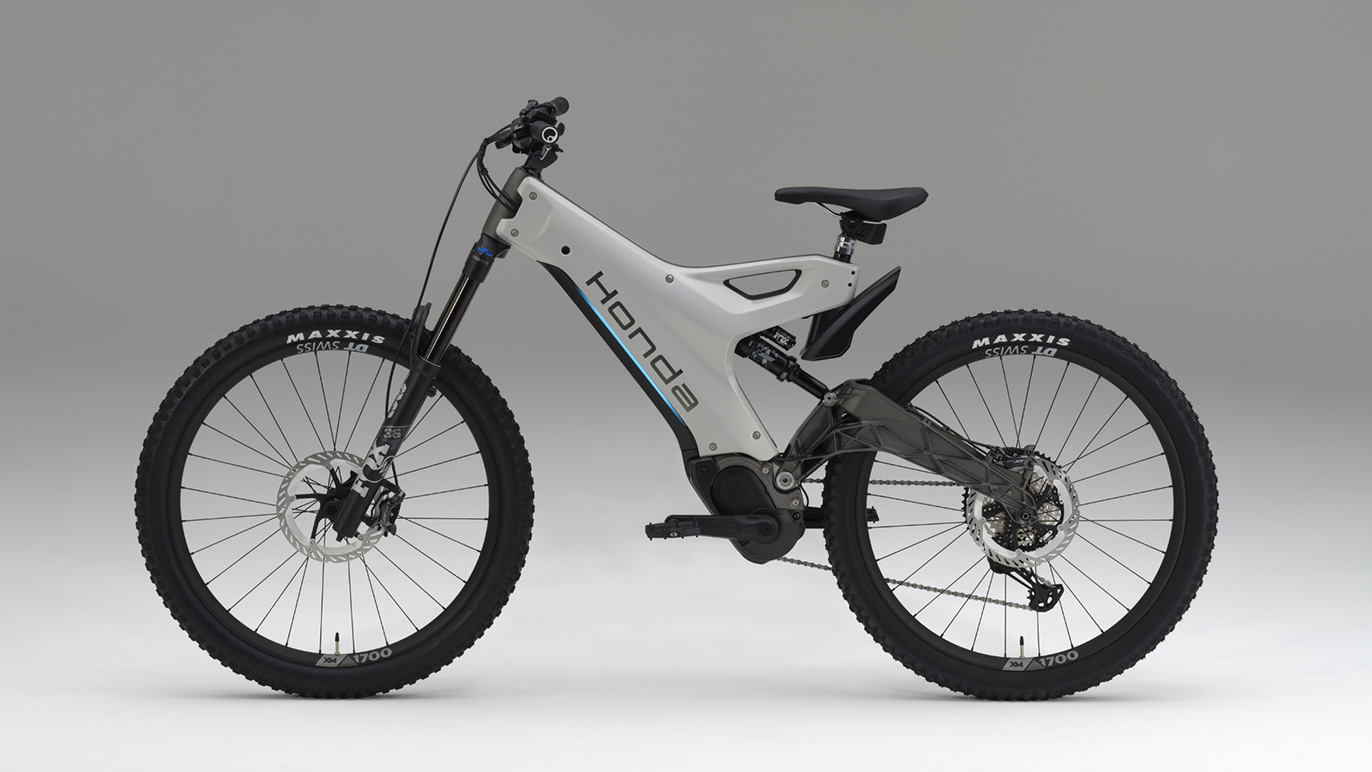 Honda is gearing up to make its mark in the electric bike market. Unveiling its electric bikes at the Japanese Mobility Show, the Honda e-bike promises to bring innovation and expertise from its motorcycle business to the burgeoning electric bicycle sector.
The Electric Mountain Bike Concept
At the forefront of the Honda e-bike showcase is a full-suspension e-MTB (electric mountain bike) concept. Leveraging insights from its motorcycle business, Honda aims to create a two-wheeled electric powerhouse that adheres to regulations while delivering the thrill and performance associated with the brand. The prototype features a thin-walled cast aluminum frame, a material often utilized in Honda's motorcycles, signaling a commitment to quality and durability.
Powertrain and Components
While the drive unit and battery are still undergoing fine-tuning, early reports suggest that the Honda e-bike is gearing up for production. The prototype appears to be equipped with a Brose Drive S Mag drive, capable of delivering up to 90Nm of torque. Notable components include SRAM gearing, a RockShox Reverb AXS post, Shimano brakes, and suspension from Fox. The use of Maxxis tires adds to the bike's credibility as a serious contender in the electric mountain bike arena.
Intriguing Features
One intriguing aspect of the Honda e-bike is the potential inclusion of a large wheel-clad power bank, a feature not commonly seen in the electric bike market. This innovative development could set Honda apart, offering an aftermarket accessory that enhances the bike's range and versatility. The design, while deviating from traditional e-bike aesthetics, showcases Honda's awareness of the challenges posed by the weight of e-MTBs, with a handle at the top of the front segment of the chassis.
Honda's Electric Future
While Honda entered the electric motorcycle space only a few years ago, the company has set ambitious goals, pledging to achieve a 100% electric portfolio of products by 2040. Motorbikes have been a significant part of Honda's trading, and the foray into electric bikes aligns with the broader industry trend towards sustainable and eco-friendly transportation solutions.
What's Next?
The Japanese Mobility Show provided enthusiasts and industry experts with a glimpse of the Honda e-bike, building anticipation for the EICMA show in Europe next month. Honda's presence at the EICMA show is expected to provide additional details and insights into the specifications, features, and potential release of their electric bikes.