Lamborghini Book: 60 Years in the Making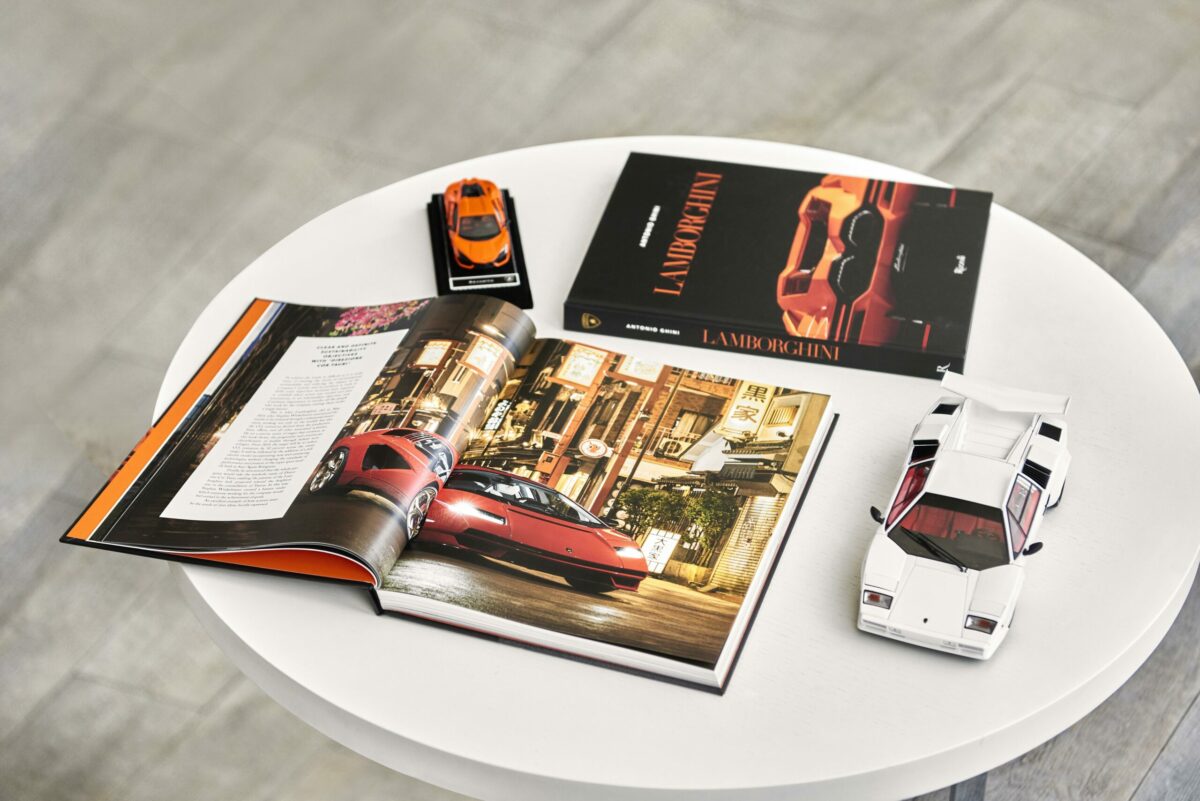 Lamborghini and Rizzoli have teamed up to release the updated edition of the "Lamborghini" book, a comprehensive celebration of the iconic Italian supercar brand's 60-year history. Penned by author Antonio Ghini, this edition delves into the lesser-known aspects of the company's past, including never-completed projects for Formula 1 and the development of offshore engines, making it the most complete photographic compendium dedicated to the Italian brand.
One captivating chapter of the "Lamborghini" book is dedicated to the great designers who have been responsible for creating the most famous Lamborghinis. These visionaries have shaped the brand's identity through their extraordinary craftsmanship and innovative design language, which have become synonymous with Lamborghini's iconic status.
What sets this updated edition apart is the inclusion of a completely new section that sheds light on Lamborghini's commitment to sustainability. With the "Direzione Cor Tauri" program, the company has embarked on a journey towards a more environmentally conscious future. The book highlights the company's plans for progressive and continuous electrification of their models, utilizing hybrid technologies. Furthermore, it unveils Lamborghini's intention to introduce a full electric model that retains the essential characteristics and emotions that define the Lamborghini experience.
Stephan Winkelmann, Chairman and CEO of Automobili Lamborghini, expressed his enthusiasm for the book, stating, "In this book, you will find many themes involving Automobili Lamborghini, representing a snapshot of who we are and how we look to the future, without forgetting our past. Enjoy the journey through our history."
The book is not merely a collection of words, but a visual feast for automotive enthusiasts. Its highly refined pages are adorned with captivating images of Lamborghini's past and present models, showcasing the evolution of the brand's design philosophy. Of particular interest is the inclusion of the new Lamborghini Revuelto, the first V12 coupé with hybrid propulsion, boasting an impressive power output of over 1,000 horsepower. This model exemplifies Lamborghini's commitment to pushing the boundaries of performance and sustainability.
Originally published in 2020, this updated edition includes previously unpublished texts and images, offering readers an exclusive glimpse into the new models that Lamborghini has introduced in recent years. The Italian version of the book is already available for purchase in leading bookstores, online stores, and directly from Lamborghini here. For those who prefer to read in English, the translation will be released via Lamborghini e-commerce and will be distributed in over 70 countries starting from October 10, 2023.