Keepers: Turbo Dodges—Community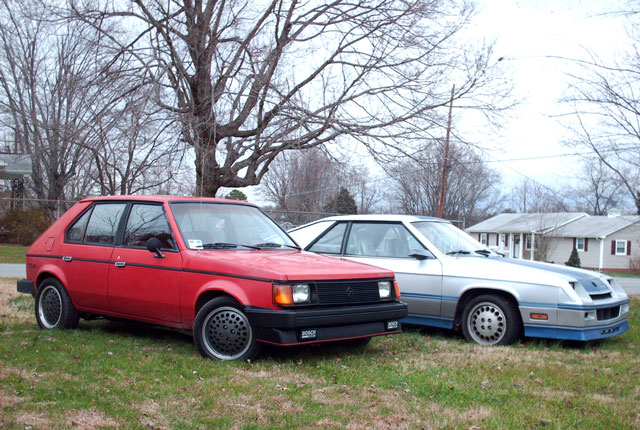 One thing is for certain when it comes to Turbo Dodges; they're backed by a very broad, dedicated enthusiast community that ranges from armchair admirers to technical wizards who can rattle off specific engine tolerances and decode VINs, while rebuilding transmissions, and yes, I do mean multiple transmissions at once. Having that kind of support base makes owning a turbo Dodge even sweeter, and for the enthusiasts who happen upon one of the rarer model/engine combos, it's borderline necessary.
With a membership base of nearly 20,000, Turbododge.com is the definitive online home for all things relating to not just the older forced-induction Mopars, but the later SRT models as well. Aside from the wealth of general information available, enthusiasts will find generous classified and marketplace sections filled with the parts and parts cars needed to keep these older vehicles in top condition. If you're looking for a turnkey car, this is where you'll find everything from highly-modified quarter-mile burners to beautifully-original rides, and if you have a project turbo Dodge in the works, these are the folks who can tell you what parts to look for versus the bits you should avoid, and then tell you how to properly handle the install. Turbododge.com can also direct members to local and regional clubs as well as events, and with such an extensive enthusiast base, odds are there's something happening in your neck of the woods, or a least a few people to hang out with.
Shelby-specific connoisseurs may wish to check out the Shelby Dodge Automobile Club (SDAC), which caters to the various Shelby-tweaked Mopars but also welcomes all Chrysler enthusiasts. They host an annual convention (as seen in the video above) that draws large crowds from across the U.S. and Canada; in fact SDAC-19 is just a week away as of this article, taking place in Cincinnati, Ohio. SDAC is also active with other large Mopar-based events such as the Mopar Nationals in Columbus, Ohio, and the All-Chrysler Nationals at Carlisle, Pennsylvania.