25 Hours Of Thunderhill Blog: The Why and The What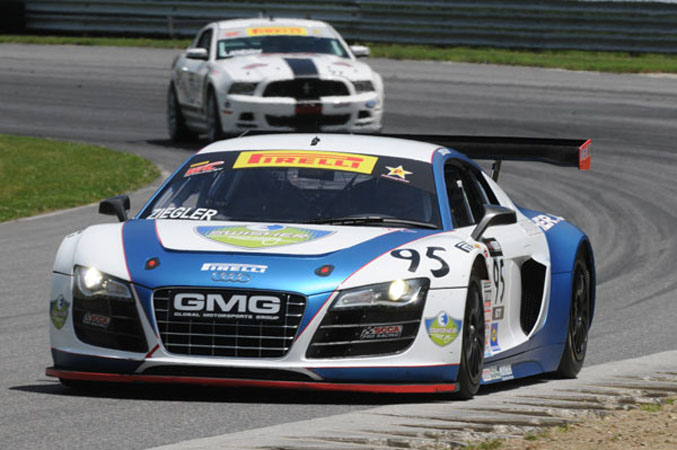 The thing is, when you come right down to it, we like epic events. Consider the Olympics, the Iditarod, the 24 Heures Du Mans (or substitute your favorite large scale competition here) and you find — for the right kind of slightly crazy person — that a chill runs down your spine. And, at times, you find yourself thinking "I'd like to try that."
It was with such knowledge and self-awareness that your humble servants decided in the opening months of 2013 to attempt the 25 Hours of Thunderhill. And we figured that you might want to vicariously tag along. Heck, you might be thinking of doing it yourself. Either way, we're glad to be of service.
Before we begin our saga, a little background is in order. Thunderhill Raceway Park is a 3 mile long road course, located in the foothills of the Mendocino mountains, 125 miles north of San Francisco. The track is owned by the San Francisco Region of the SCCA, but the 25 Hours itself is a signature event of NASA (the National Auto Sport Association, not the space agency).
The 25 Hours of Thunderhill is, as you might expect from the name, an endurance road race. It is 25 Hours long, starting at 11 am on a Saturday in early December and finishing at noon on Sunday. This year it runs on December 7 and 8.
In keeping with the general tenor of NASA, the 25 Hours is an amateur race. Or it is for the most part. The race occurs in the off-season for pro racing series and as a result a few pro drivers and pro teams seem to show up every year. 2013 has its fair share of pros, including Burt and Brian Friselle, Memo Gidley, Davy Jones, Anthony Lazzaro, Randy Pobst, Michael Valiente, Al Unser Jr. and Mike Skeen. Honda, Mazda and Lexus have factory entries, as well.
It may or may not have been the intention of the organizers, but the 25 Hours has an element of "Le Mans Plus" to it. Of course, there is the added hour of run time. In addition, Le Mans is run near the summer solstice to maximize daylight driving, whereas Thunderhill happens near the winter solstice, which maximizes night driving. And then there is the notion of multi-class racing, where the 25 Hours offers six classes – ESR, ES, E0, E1, E2 and E3. But the cars in those six classes are drawn from 111 different SCCA, NASA and FIA classes. That, and the ES and ESR cars which are "unlimited".
For a taste of what we're talking about, ride along in last year's pole-sitter, the ESR-class Factory 48 Radical SR3:
Amateurs, of course, generally don't have unlimited money so the 25 Hours often has a good contingent of E36 and E46 BMWs and Miatas and MX-5s. Despite the good pace and fuel mileage of these proven winners, the 25 Hours also attracts a fair number of slightly to significantly more exotic metal. In 2013 we will see a Norma M20F, two Wolf GB08s, two Radical SR3s, a Namazu CRE-01R, a Panoz GTS, several GT3 Cup racers, two Audi R8-LMS cars, a Lexus IS-F, a Camaro, three Mazda 6 diesels, an Audi TT-RS and — last but not least — our Mustang Boss 302S.
So, as much as we love ChumpCar and LeMons, this is not crapcan racing. A lot of the cars are six-figure vehicles from pro sports car series. And some of the teams are spending $50,000 or more to run the event.
Which brings us back to "why?" For most of the amateurs, and certainly for Team Winding Road, it is simple. In many ways, this is the most difficult single team event, against the toughest competition, that we have the opportunity to compete in. Or, as we said, "epic".
Click here
for the second installment of our 25 Hours of Thunderhill Blog.