Winding Road Issue 83 Is Now Available!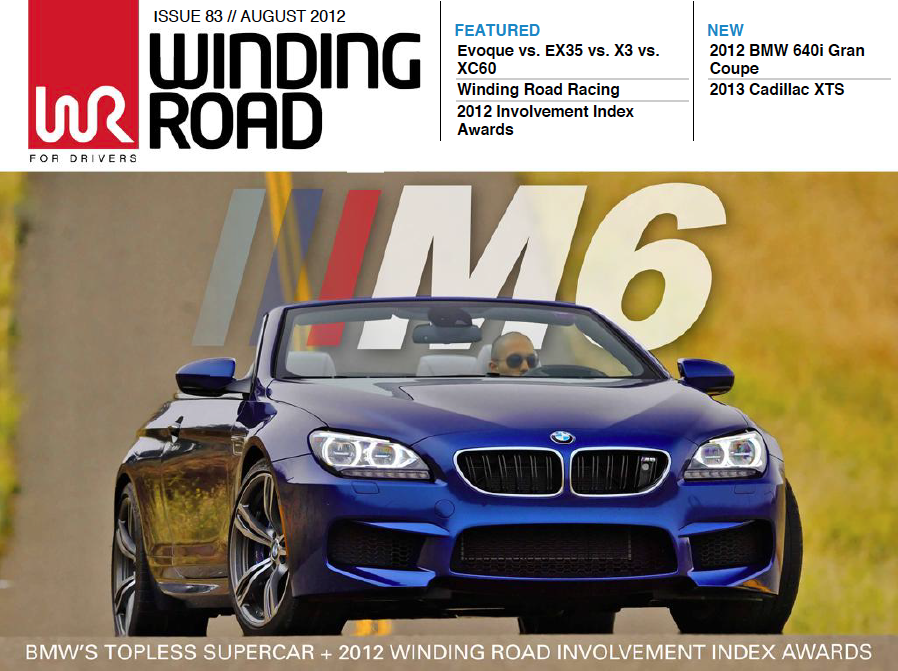 This month in
Winding Road
, we test out they fast and smooth
BMW M6
Convertible, a car that approaches the status of supercar. Plus, we pack a bunch of other automotive content in this issue:
As always, you can find a whole lot more inside the magazine, so stop whatever you're doing, and go read the latest issue of Winding Road in one of our two formats.
Remember, you can also
buy a subscription
to
Winding Road
PDFs for the low, low cost of only $7.99 for a one-year supply.