Winding Road Issue 54 Is Now Available!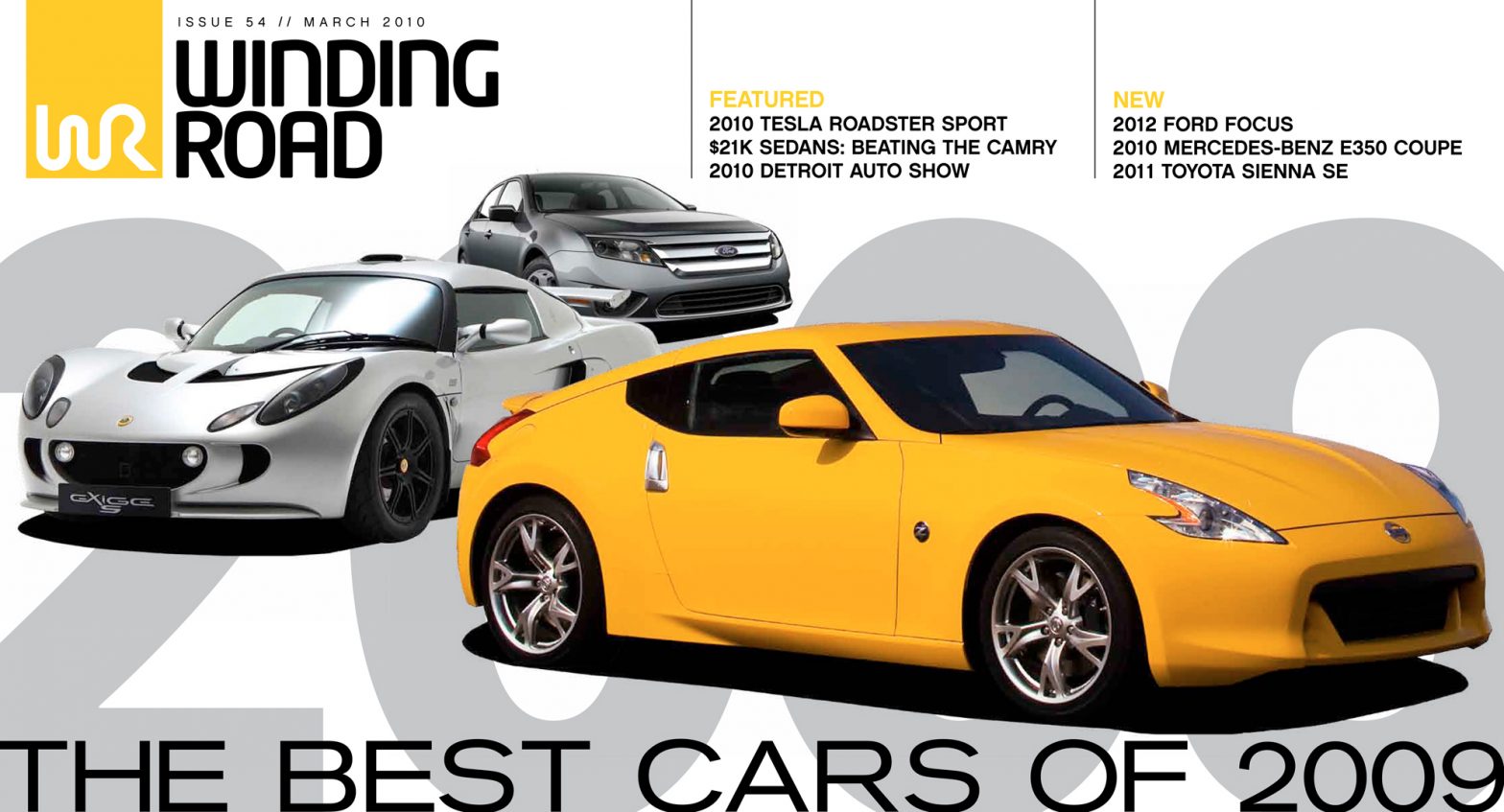 As we reflect on the past year, it's hard not to think about the best cars we tested over the last twelve months. We feature our Top 12 Cars of 2009 in Issue 54 of Winding Road, which is now available to read online, or you can buy and download a PDF.
This issue is chocked full of other great stuff, including:
– 2010 Tesla Roadster Sport
– 2011 Toyota Sienna SE
– 2010 Ford Fusion vs. 2010 Mazda6 vs. 2010 Suzuki Kizashi
– Preview: 2012 Ford Focus
– Grand Touring: 2010 Mercedes-Benz E350 Coupe
– Winding Road Involvement Index
Of course, there's a whole lot more inside the magazine, so stop whatever you're doing, and go read the latest issue of Winding Road in one of our two formats.
Click here to read online.
Click here to buy a downloadable PDF for only $1.49.
Remember, you can also buy a subscription to Winding Road PDFs for the low, low cost of only $4.99 for a one-year supply.