Wild Bentley Continental GTC Mansory Vitesse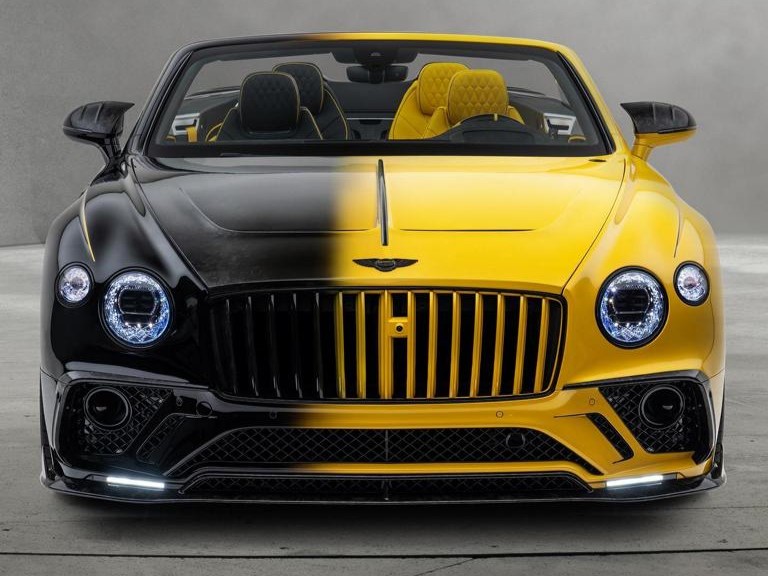 Well, it seems German Tuning house Mansory continues to break boundaries, this time with a one-off, asymmetrically painted (in yellow & black, of course) Bentley Continental GTC,  named the Mansory Vitesse.
Sure, it's made a lot of purists unhappy with not only the color selection(s), wild interior, and typical Mansory styling, however we appreciate it.  The asymmetrical livery is very creative, and crosses over to the split-colored interior (clever), but the only thing that looks "incomplete" is the all black rims.  We wish they would have went with yellow on the right side to really stay true to the theme!