Video: Singer 911 Carrera Rolls Into Jay Leno's Garage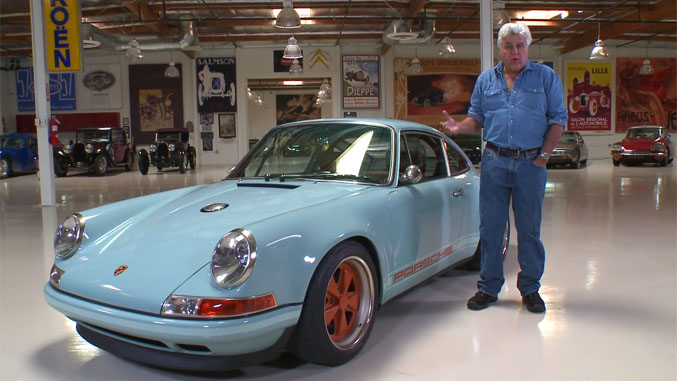 Starting with a 964-era Porsche 911, Singer Vehicle Design takes what is arguably the best platform from Porsche's air-cooled era and reconstructs the 911 from the ground up, mixing parts from various eras and types of 911s as well as uprating various mechanical components to create what they'd consider the finest example of a "pure" 911 experience.
Rob Dickinson, Singer's creative director, brought an example of Singer's vision to Jay Leno's garage for a thorough once-over. Opting for subtlety over ostentation, the Singer 911 is a sportcar in which the devil is truly in the details. Featuring a custom widebody treatment, nearly every panel of the SInger 911 is made from carbon fiber, helping reduce the weight of this 911 by 500 pounds. The 3.8-liter motor now generates 350 hp, up .2 liters and 100 hp from its original configuration.
Dickinson says this reimagined 911 will happily go toe to toe with a GT3 RS or a Ferrari 430 on the racetrack. Perhaps even more importantly, it will look this good while doing so.