Spy Shots: Updated Ford Mondeo Caught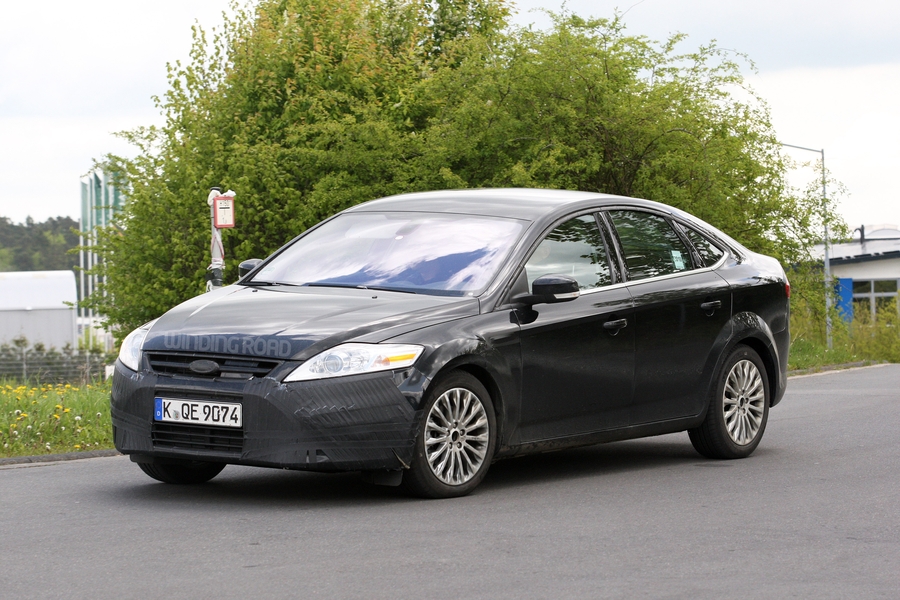 Folks in lands afar may be interested to see these photos of the Ford Mondeo, seen here in these spy photos with a bit of a facelift.
It appears as though it will borrow its front bumper from its sibling, the Ford Focus. In the rear, it may get new LED lighting, and a redesigned trunk and rear bumper.
The updated Mondeo is also likely to get Ford EcoBoost power when it debuts, which should be at the Paris Motor Show in October.
Check it out in the photo gallery, or scroll down for more details from the photographer.
We have seen photos of the facelifted Ford Mondeo before, but compared to the car we shot last year in the Alps this one has some more changes. First of all we can now see through some of the camouflage in the front bumper and as expected it looks like the design will be straight taken off the new Ford Focus. Second of all, this prototype has the rear covered up so we might expect new rear lights with LEDs, new design on the trunk and a new rear bumper.
Some of the new Eco-Boost engines already promised to find its way under the Focus bonnet will also find its way under this one. Maybe we can also hope for some interior updates to make the Mondeo nicer to enjoy from the inside as well.
Debut will be in Paris later this year.