Spy Shots: Next-Gen Ford Ranger Double Cab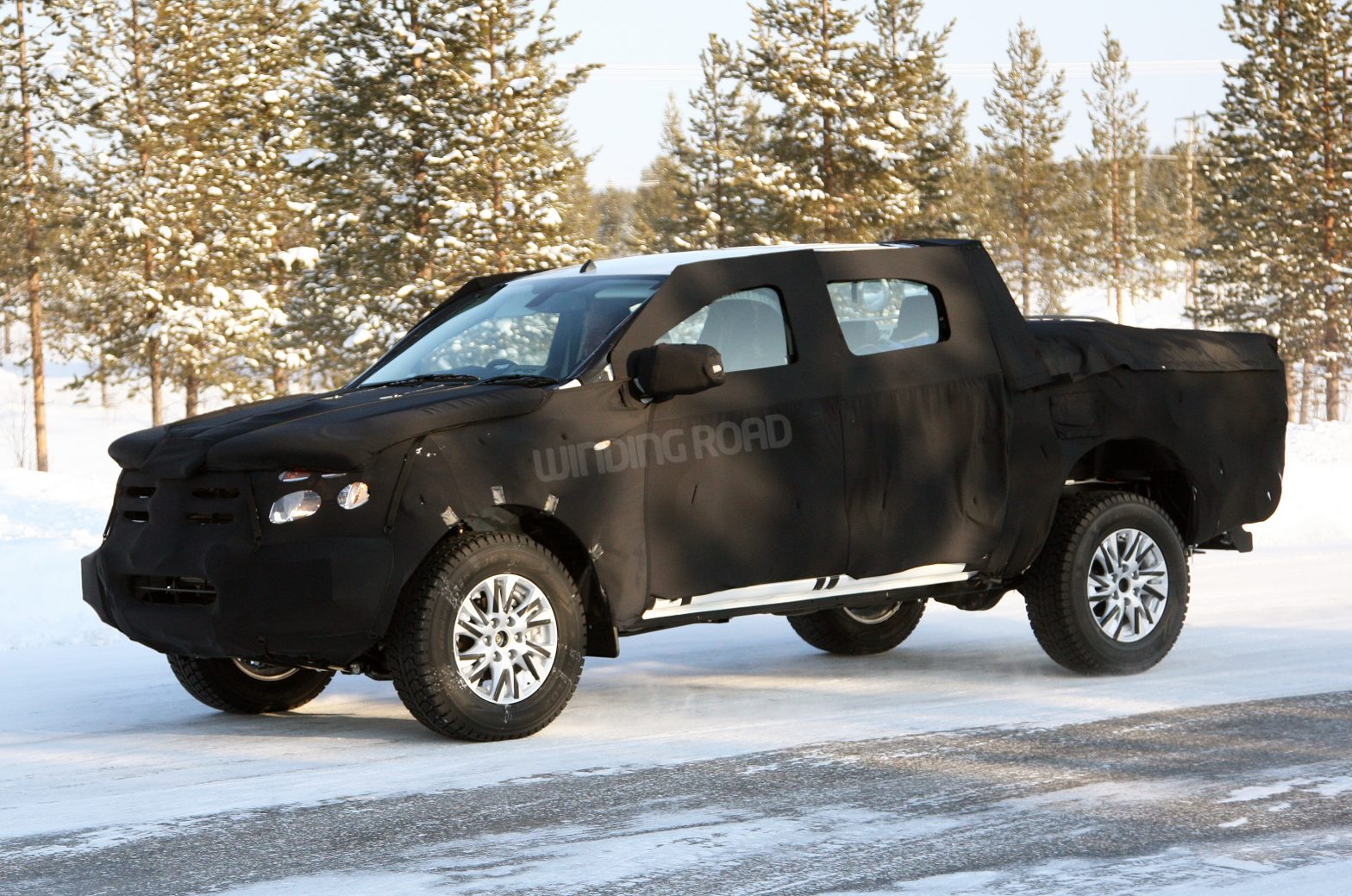 Our spy shooter sent over these photos of the next-generation Ford Ranger testing in Sweden. This time, he caught the double cab version.
This generation of the ranger will see a global version (part of the company's "One Ford" philosophy) likely based on the F-Series. It will be a bit smaller than what we're used to, and will be more fuel-efficient, particularly in diesel variants seen beyond our shores.
See the new Ford Ranger in the image gallery, or scroll down for words from the photographer.

Ford is testing the next generation Ranger in Europe, and we shot these prototype of a double cab in the cold of Sweden. It seems like it will grow a little compared to the current version, from the photos it looks like it both wider and longer. Finally we won't have to look at those old Ranger mules, welded together to fit the new platform.
Ford will make this a "World-version", meaning this generation will also replace the US version. And compared to the US version this will be slightly smaller, but in days like this it can only be right.