Spy Shots: Audi S7 Goes To The Nürburgring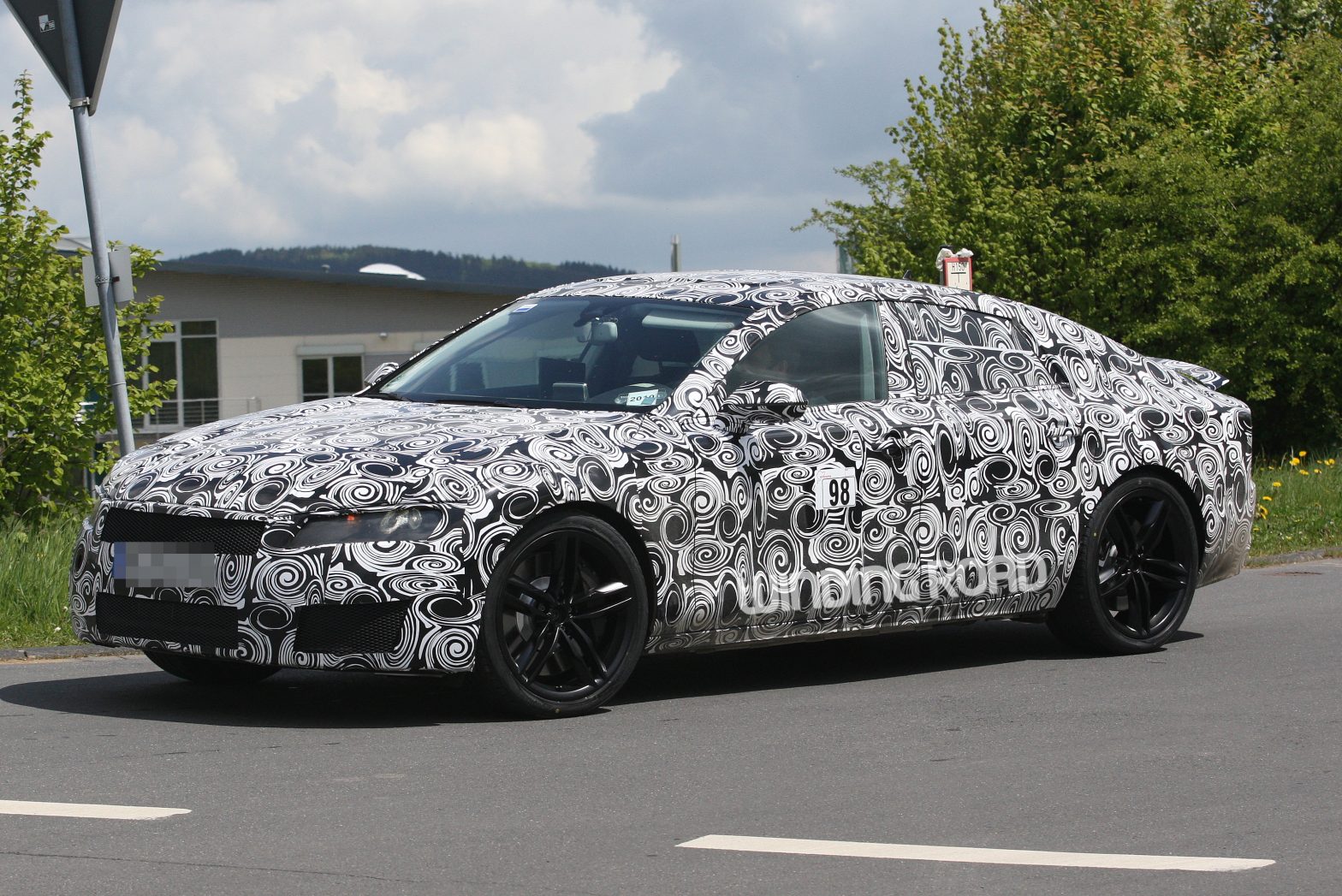 We've been seeing spy photos of the Audi A7 Sportback since this winter, but this is the first we've seen of the more performance-oriented S7.
Seen here lapping the Nürburgring, it will definitely be more powerful than the A7. It also gets a different front bumper, air intakes, wheels and exhaust.
We will likely see more of the Audi S7 as it continues testing, and hopefully we'll get some more details, so stay tuned. For now, scroll down for the photographer's comments.
The Audi S7, the sportier brother to the Audi A7 has been spotted for the first time. And what place could be better for a sporty Audi to take its first steps? The Nürburgring of course. The S7 will get the same treatment as all the other Audi S models, sportier front bumper with bigger air intakes, bigger wheels and brakes and of course a quad exhaust. Did we forget something? Well, there will be some more power under the hood, but how much is still unclear.