Mercedes-AMG EQE SUV Pricing Announced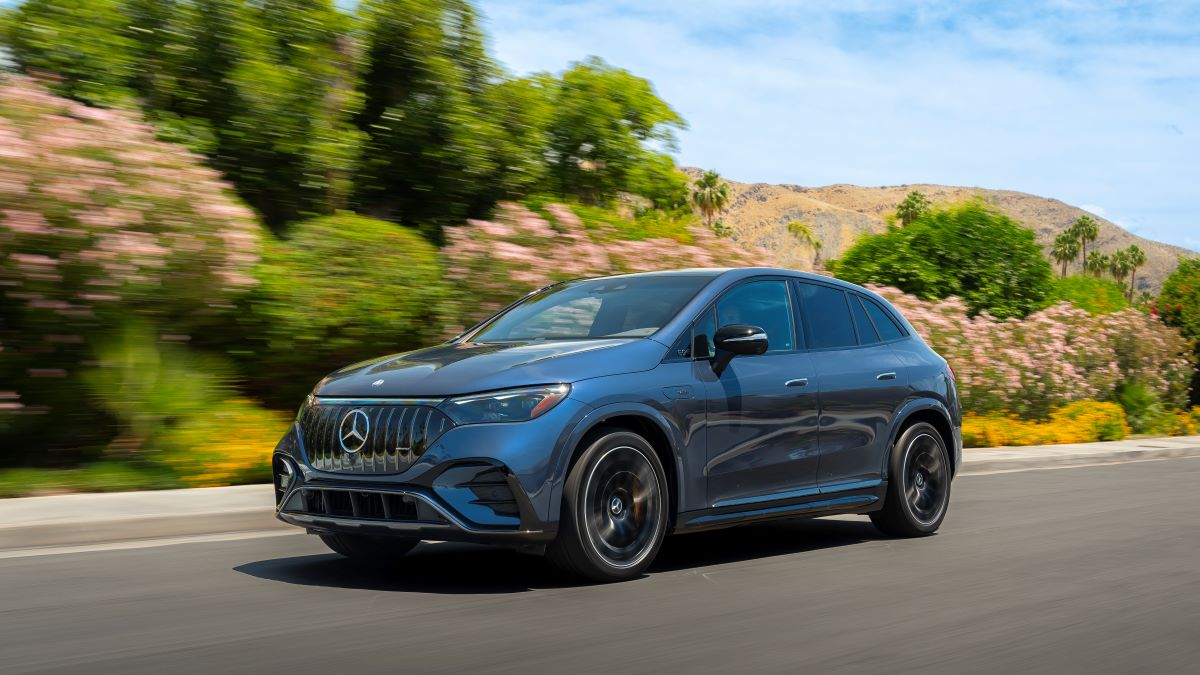 Following up on the release of their EQE, Mercedes-Benz has announced that the Mercedes-AMG EQE SUV will start at $109,300, and is available for purchase nationwide starting today. Packed with cutting-edge technology, a spacious interior, and a performance-oriented drive concept, the AMG EQE SUV stands as the most versatile electric vehicle in the performance and sports car brand's impressive portfolio.
Unparalleled Standard Equipment and Personalization
The Mercedes-AMG EQE SUV comes equipped with an extensive list of standard features for the U.S. market, setting the bar high for other electric SUVs in its class. For those seeking even more refinement and luxury, the Pinnacle trim level is available, offering expanded technology and comfort features. Additionally, the vehicle offers a focused selection of optional features and packages that allow customers to personalize the performance SUV to their individual preferences.
Exquisite Exterior Design
The dynamic proportions of the AMG EQE SUV are striking, emphasizing the vehicle's performance character with numerous AMG-specific exterior design features. Among these are the AMG black panel radiator grille with chrome vertical struts, unique front and rear fascia, and aerodynamically optimized air diffusers. The vehicle's appearance is further enhanced by exclusive wheel designs, available in 21- and 22-inch sizes, contributing to its sporty and athletic aesthetic.
Personalized Interior Elegance
Step inside the Mercedes-AMG EQE SUV, and you'll find a host of unique and luxurious details throughout the interior. The standard MBUX Hyperscreen, stretching from A-pillar to A-pillar with three OLED displays, adds a futuristic touch to the cabin, providing a seamless and intuitive user experience. The AMG-specific seat patterns and embossed front headrests, available in Nappa Leather or MB-Tex/microfiber with red contrast stitching, further enhance the luxurious atmosphere.
Customers have the option to choose from multiple upholstery and trim specifications, allowing them to select an AMG Performance steering wheel in Nappa leather, Nappa leather/microfiber, or microfiber/carbon fiber, tailoring the interior to their tastes and preferences.
Dynamic Performance and Handling
Under the hood, powerful AMG-specific electric motors at the front and rear axle, combined with AMG Performance 4MATIC+ fully variable all-wheel drive, provide the basis for an exhilarating driving experience. The standard AMG RIDE CONTROL+ air suspension with Adaptive Damping System, rear-axle steering, and AMG ACTIVE RIDE CONTROL active roll stabilization deliver agile handling and precise control on the road.
AMG DYNAMIC PLUS Package: Elevating Performance to New Heights
For enthusiasts craving an even more thrilling driving experience, the optional AMG DYNAMIC PLUS Package takes the performance of the EQE SUV to the next level. This package includes additional dynamic features, such as a powerful boost for RACE START, resulting in an impressive 677 horsepower and 738 lb-ft of torque, enabling acceleration from 0 to 60 mph in just 3.4 seconds. Furthermore, the top speed is increased to 149 mph, and the AMG SOUND EXPERIENCE "Performance" soundscape enhances the auditory experience, complementing the SUV's incredible performance.
The 2024 Mercedes-AMG EQE SUV sets a new standard for performance-oriented electric vehicles. With its spacious interior, cutting-edge technology, and AMG-tuned electric powertrain, this versatile SUV caters to those who seek both luxury and adrenaline-pumping performance. Starting at $109,300, the Mercedes-AMG EQE SUV represents a significant milestone in the transition to a more sustainable and electrified future for high-performance vehicles.