70 Years of Corvette Racing at the Petersen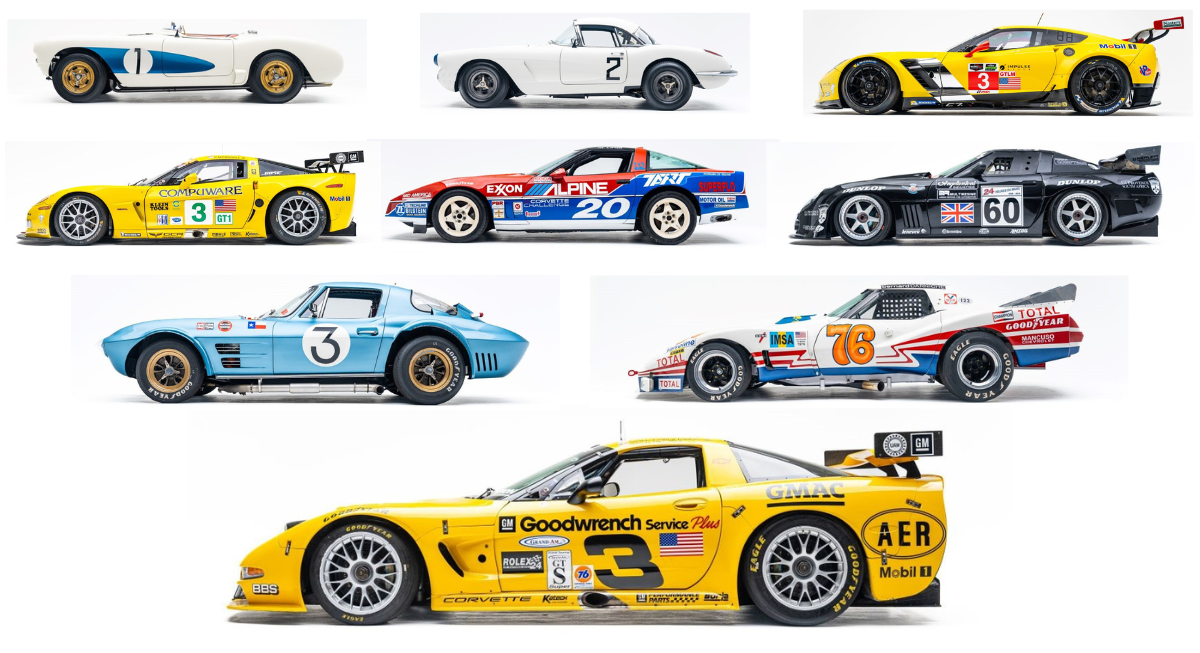 In honor of the Chevrolet Corvette's momentous 70th anniversary, the Petersen Museum is gearing up to unveil a remarkable exhibit titled "Corvettes in Competition: Racing America's Sports Car." Set to open its doors on August 5th, this highly anticipated display will showcase an exclusive collection of legendary Corvette racing cars that have etched their names in the annals of motorsports history.
Since its inception in 1953, the Chevrolet Corvette has embodied the spirit of American automotive innovation and performance. From being the first mass-produced American sports car to becoming an iconic racing machine, the Corvette has undoubtedly left an indelible mark on the world of motorsports.
Among the star attractions of the exhibit will be the original 1953 Chevrolet Corvette NASCAR, a vehicle that represents the genesis of the Corvette legacy. As visitors walk through the gallery, they will encounter the 1963 Chevrolet Corvette Grand Sport, chassis 004, renowned for its 485-horsepower engine and incredible success on the competition circuit.
Adding to the lineup of historic Corvette racing cars is the 1995 Chevrolet Corvette Callaway LM, which achieved a momentous victory in the 1996 SCCA Pro Racing World Challenge Series. Fans of legendary NASCAR driver Dale Earnhardt will be thrilled to see the 2001 Chevrolet Corvette C5.R, the very car he and his son piloted during the 24 Hours of Daytona in 2001.
Another significant highlight is the 2014 Chevrolet Corvette C7R, boasting a commanding 575-horsepower engine. This remarkable vehicle secured class wins at both the 24 Hours of Daytona and the 12 Hours of Sebring in 2015, solidifying its place as one of the most celebrated cars in the Corvette Racing history.
Accompanying these iconic Corvette racing cars will be the 1956 Chevrolet Corvette "The Real McCoy," adding further prestige to the exhibit and allowing visitors to experience the full breadth of Corvette's racing evolution.
The Petersen Automotive Museum will host the Corvette Racing exhibition. The display opens to the public at noon on Saturday, August 5th, making it a must-see attraction for automotive enthusiasts and racing fans alike.
Whether you are a dedicated follower of the Corvette or simply appreciate the historical significance of these extraordinary vehicles, the Corvette Racing Petersen Museum's exhibit promises an immersive and educational experience. It is an opportunity to witness the journey of the Chevrolet Corvette, from an American icon on the streets to a force to be reckoned with on the racetrack.
The exhibit is included with the purchase of a general admission ticket or as part of the Petersen Museum membership, making it accessible to all visitors eager to delve into the rich racing heritage of America's favorite sports car.