Heavy Rain Brings Excitement to Carolina Motorsports Park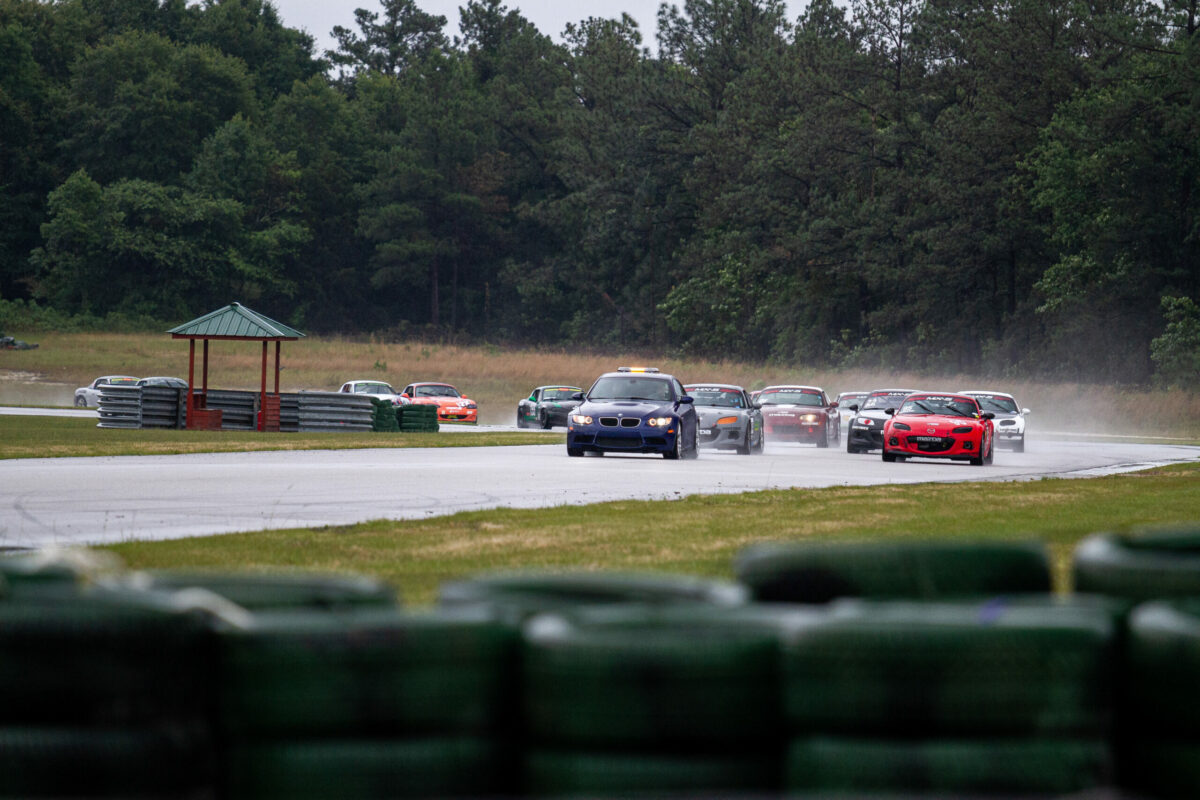 Round 7 of the 2023 Spec MX-5 Challenge Series presented by Toyo Tires took place over the weekend at Carolina Motorsports Park in Kershaw, South Carolina. Located near Camden, South Carolina's oldest inland city, this weekend marked the first time the Series held a race weekend at CMP.  Joining NCR SCCA for their Memorial Day Monster Major Event, unseasonably cold, rainy weather would plague the track for both Saturday and Sunday, providing an added challenge to the field of young SMX drivers as they pushed to gain valuable points with the halfway point of the 2023 season rapidly approaching.
Heavy rain would start falling on Carolina Motorsports Park before race 1 on Saturday, which would see Championship front runner Alex Bertagnoli start from pitlane to storm through the entire SMX & SM field to finish P2 in one of the Series' most memorable drives. Rookie Will Robusto would drive a solid race to win race 1, with Nico Bratz earning his first podium in the Series with P3. Race 2 on Sunday proved to be one of not only skill, but also perseverance as drivers would struggle to keep their cars on track due to the heavy rain. Nicholson shined with a practically flag-to-flag win, feeling at one with his red #95 Belgard machine and going on to win by over seven seconds. Will Robusto had another strong race, claiming his second trophy of the weekend in P2, with Noah Harmon grabbing the last step on the podium. Both Robusto & Nicholson each had something to celebrate besides racing this weekend, as Robusto missed his high school graduation to participate in round 7, and Nicholson celebrated his seventeenth birthday.
Read more here.