Dog Days Of COVID Summer: Five Entertaining Automotive YouTube Channels Worth Subscribing To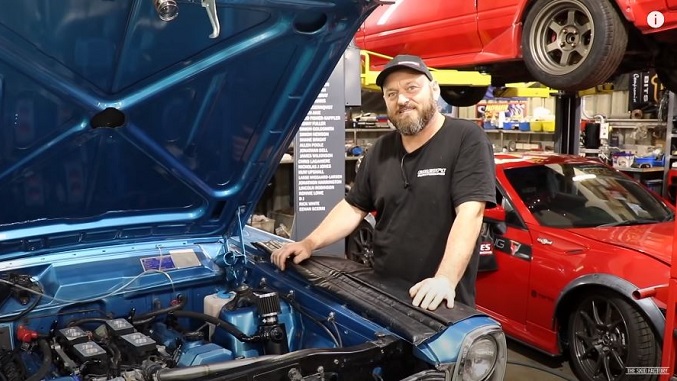 During this dog-days-filled COVID Summer, a good amount of us are probably still in a place of having a tad more time on our hands than usual. Whether we're furloughed or laid-off, business is slow, or social distancing has messed with our regular Summertime activities, the days definitely seem to be moving more at a snail's pace than Summer 2019.
Luckily, there are more YouTube channels than ever that focus on entertaining automotive content, which can help keep us occupied, and keep us from googling COVID-19 case statistics. There's also of course our own channel that's been around since 2006, which has great POV videos of all kinds of cars uploaded every day.
We at WR especially enjoy automotive restoration and wrenching channels, not only as motivation to work on our own projects, but also because they're just so fascinating and even therapeutic. Watching a YouTuber with high attention to detail talk about replacing the headliner on their late-90s BMW 7-Series is far more interesting and substantial to us than a vlogger uploading the tired old "hey guys, so I got my Tesla wrapped" kind of video. If some goofy humor is thrown in, too, even better.
So, without further ado and in no particular order, here are five channels we've been diggin' on for a while, and think you might dig too:
These Australian gents have been uploading videos for a very long time, since not-too-long after YouTube's inception actually. The production, sound, and editing is very good, and they've built and modified all kinds of awesome enthusiast platforms, many of which never came to the US (but that's ok, it makes it all the more fascinating). They've also traveled and wrenched on cars all over the world, and have made quite a few feature-length videos with brilliant soundtracks. They're hilarious, too.
These Ozzies are a kind of a spin-off from Mighty Car Mods; they're two guys who are friends of MCM, who started their own channel early last year, and are a tad more focused on the in-shop aspect of building cars. Their specialty is making huge power from a myriad of enthusiast favorites, particularly for drag racing.
This guy is located in Hamburg, Germany and specializes in restoring older BMWs. His attention to detail and long-form video work is great, and he throws in some great humor as well. This has earned him some pretty significant views for only having (at the moment) 107,000 subscribers.
Gingium hails from Northern Illinois on the edge of the Greater Chicagoland Area, and has put together some pretty wild builds over the past couple of years. He's also very young, early-mid-20s maybe? Watching content like his gives us faith in the younger generations continuing to love wrenching and building awesome cars.
If ultra-budget-builds strike your interest, this channel is definitely worth a watch. Filmed somewhere in the Southeast (South Carolina maybe?), this guy finds awesome deals on Craigslist and Facebook Marketplace, and on a shoestring budget cobbles them into pretty excellent rides. His channel proves that with a little ingenuity, deal-seeking, and elbow grease, one can make $1000 or less go a long way.
There are certainly more out there, like Tavarish, B Is For Build, Donut Media's Money Pit, and so on; comment below with more channels that you enjoy!