Closed Cockpit Palatov D2 Coming in 2015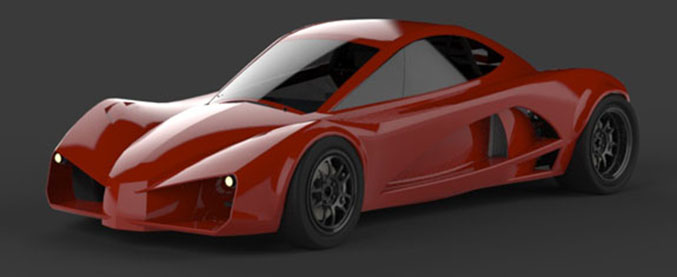 Palatov Motorsport
, builders of race cars like the highly successful
D4PPS hill climb car
are currently developing a revamped version of the rear-wheel drive
D2
, which will now include some modularity in terms of the body design to include a fully enclosed cockpit configuration to go along with the open-roof configuration that the D2 is typically known for.
Zukun Plan
, the same team that created the Palatov-derived
Sector111 Drakan Spyder
design, will be oversee the D2 bodywork restyle, with a finalized vehicle expected in early 2015, and the first bodies produced in the spring.
In its current design, the D2's tube frame chassis can to handle anywhere from 400 to 700 horsepower via a multitude of different applicable engines that can be built to the customer's specification requests, while gearboxes from Porsche, Hewland, Subaru, and others can be fitted upon request.
With the current open-top D2 weighing in at approximately 1850 pounds (depending on drivetrain selection), the new D2 should prove to be a very serious track day performer no matter what powertrain combination is chosen by the customer.
Check out the
gallery
to see some CAD mockups of the new design, and be sure to head over to the
Palatov D2 blog
to see some images of the new D2 design as it's being developed. We'll have more on the new D2 as new information becomes available.