Palatov Delivers First D2 to Customer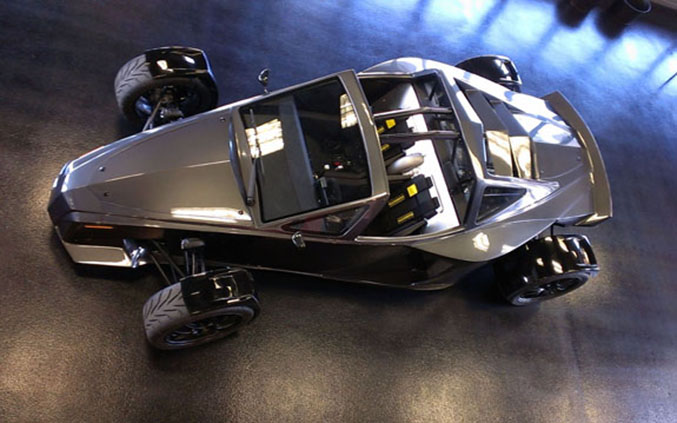 Today Palatov Motorsport announced that D2 chassis 001 is finally ready for delivery, nearly three years to day of the customer's initial deposit. Currently on display at Cantrell Motorsports in Bellevue, Washington, we now have a much clearer picture of how the D2 will be equipped and what it will cost.
This particular D2 is powered by a GM sourced 6.2-liter LS3 V8, generating 430 horsepower and 420 lb-ft of torque, and power is sent to the rear wheels via a Mendeola sequential gearbox, while transmissions from Porsche, Hewland, Subaru, and others can be fitted upon request.
With curb weight of just 1850 pounds, that equates to each horsepower lugging around a mere 4.3 pounds, and should translate into the D2 being a very serious track day performer. Palatov says the D2's tube frame chassis is designed to handle anywhere from 400 to 700 horsepower via a multitude of different applicable engines that can be built to the customer's specification requests.
The interior of the two seater is said to be inspired by the "raw, functional, and unapologetic about being a performance machine first and everything else second" design approach of the iconic Ferrari F40. A windshield and wipers are optional.
Pricing starts at $85,000 for a complete D2 or $68,000 sans engine and transmission. D2 vehicles intended for street use are sold as a kit with the powertrain purchased separately from third party vendors. Kits can be had starting at $65,000. Interested parties can contact Palatov
via their website
.
Check out the video below to see the D2 test mule making mincemeat out of the other vehicles on course at a Laguna Seca track day.