USGP Update: The Disqualification of Hamilton and Leclerc Explained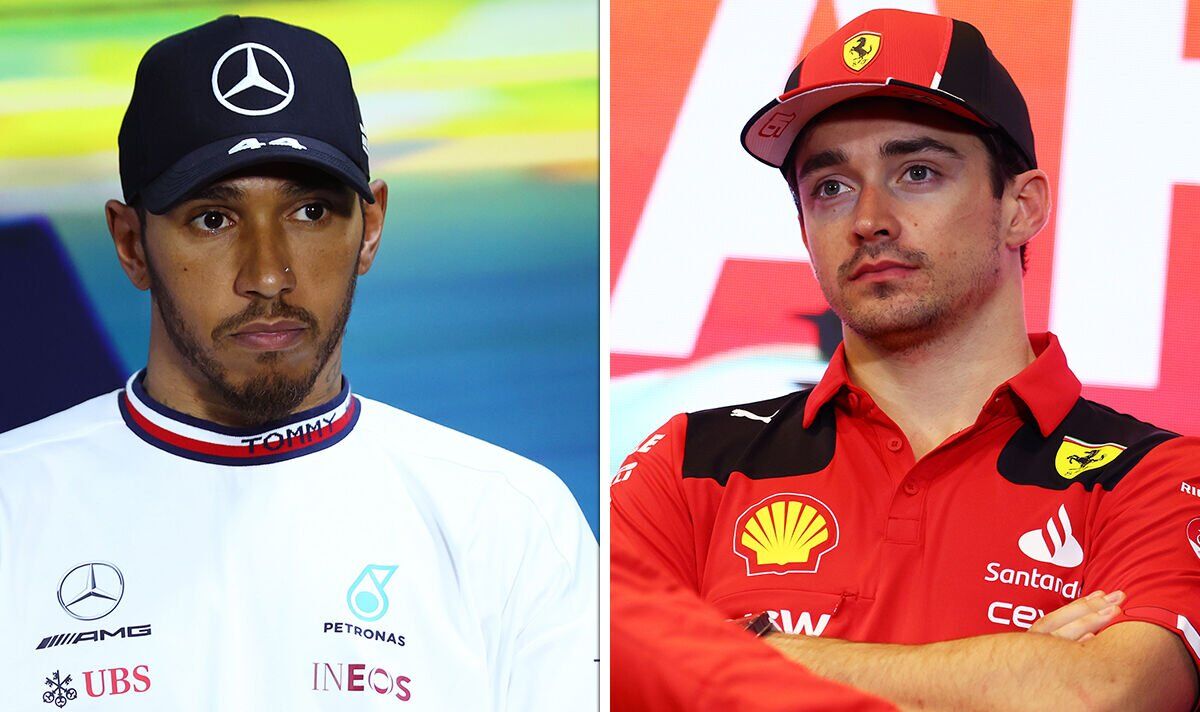 The 2023 USGP will be remembered not only for its thrilling racing but also for the disqualification of two top drivers, Lewis Hamilton and Charles Leclerc. The FIA's Formula 1 technical delegate, Jo Bauer, made the crucial decision to refer the cars of these two champions to the race stewards after discovering non-compliance with the regulations during an inspection of the floor and plank wear. As a result, Hamilton lost his USGP second-place finish, and Leclerc was stripped of his sixth-place position, significantly altering the race order and raising questions about the rules, precedents, and the impact of the sprint format on these disqualifications.
Let's break it down:
What Rule Did Mercedes and Ferrari Break?
The non-compliance issue revolved around Article 3.5.9 of the 2023 F1 technical regulations. This article specifies the thickness of the plank assembly beneath the cars' lower surface, stating that it must be 10mm ± 0.2mm and uniform when new. A minimum thickness of 9mm is acceptable due to wear, but conformity to this provision must be verified at the peripheries of designated holes. This plank, a 10mm high-density wood laminate, was introduced after the tragic events at Imola in 1994, where Roland Ratzenberger and Ayrton Senna lost their lives. The plank served to raise the ride height of the cars and reduce underfloor downforce, thereby enhancing safety.
Is There a Precedent for Such Disqualifications?
The disqualifications of Hamilton and Leclerc for excess plank wear are not without precedent. In 1994, Michael Schumacher lost a victory in the Belgian Grand Prix due to his Benetton's excessive plank wear, leading to the race win being handed to Damon Hill. In both instances, the teams struggled with ride heights due to limited running, whether due to wet conditions or concerns about the car's setup. Schumacher's disqualification in 1994 was a significant point of reference.
Who Else Underwent Inspections?
During the USGP in Austin, floor and plank wear inspections were conducted on four cars. Besides Hamilton and Leclerc, Lando Norris's McLaren and race winner Max Verstappen's Red Bull were also subject to scrutiny. However, only the Mercedes and Ferrari were found to be in breach of the regulations.
Why Were Only Four Cars Checked?
While post-race scrutineering is extensive, it is impractical to inspect every aspect of all cars. To maintain fairness, the FIA selects four cars for checks, with one car chosen from each of the top four teams. The FIA publishes a detailed list of inspected items, which extended to four pages after the USGP. Once an infringement is found in a sister car, there are no provisions for re-inspection.
How Much of a Performance Advantage Could Be Gained?
It is difficult to quantify the exact performance gains or losses from variations in plank wear, as multiple factors come into play. Lower ride heights can increase ground effect downforce, but at bumpy tracks, wear may result from specific parts of the circuit or curb strikes. Moreover, excessively low ride heights could have a negative impact, potentially leading to instability. However, it is crucial to note that teams are generally cautious about plank wear, as exceeding the limit typically leads to instant disqualification, making it unreasonable to intentionally take such risks for a potential performance gain.
Did the Mercedes Upgrade Play a Role?
While Mercedes introduced an upgrade, it is unlikely that this change was the primary cause of the plank wear issues. Both Mercedes and Ferrari experienced difficulties, with Ferrari not implementing any upgrades for that weekend. Instead, external conditions and the lack of sufficient setup time may have contributed to excessive plank wear.
What Impact Did the Sprint Weekend Format Have?
One key factor that may have contributed to the disqualifications was the unique USGP sprint weekend format. Unlike traditional race weekends with three practice sessions, sprint weekends offer only one hour of free practice. Additionally, setups are locked after entering parc ferme at the start of Friday afternoon qualifying. This lack of setup flexibility and limited practice time left little room for adjustments. Teams like Mercedes believed that the sprint format, combined with the bumpy Circuit of the Americas, played a significant role in the plank wear issues they faced.