Speed Secrets: How Do You Measure Success?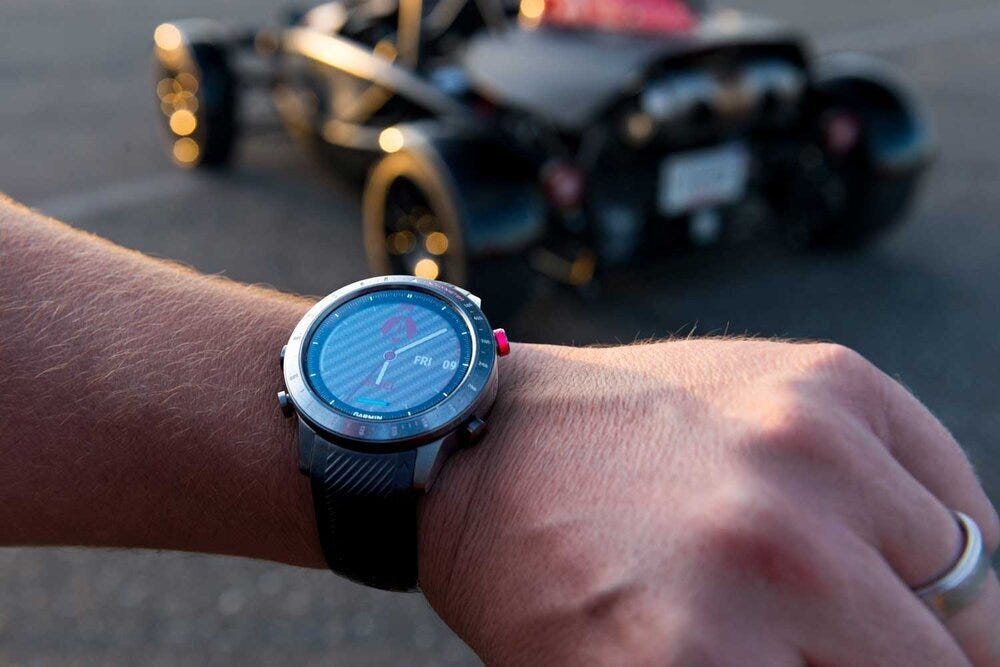 At the end of a day at the track, how do you measure success?
Lap times, result of a qualifying session or race? How many friends you spent time with? The feeling of improvement? Or?
I'd like to challenge the way you currently measure success. Yes, the way you're doing that now may be perfectly fine, and it may work well for you. But perhaps another way of looking at success may bring even more enjoyment to you. That can't be a bad thing!
So, how do you measure success?
Let's start with the obvious: lap times. The great thing about them is that they're objective, and easily measured. There's no denying a lap time. It is what it is. The downside with them is that conditions can affect them (more than we sometimes are willing to admit), and in either direction. I've been fooled into believing that I'd made a big improvement in either my driving, or my car's performance, only to find out that every other driver had improved even more than I had. The weather and track conditions had improved so much that lap times were more than a second faster. I've also experienced the opposite, and that's a super frustrating thing as one can't help but wonder if it's something we did.
The fact that lap times are easily measured is also a downside, as we can get overly focused on them.
Lap times can also fool us into believing we've performed well when we didn't, or vice versa. Have you ever turned a fast lap, while knowing deep inside that you didn't actually drive all that well (weather/track conditions probably played a role)?
I can't tell you the number of times I've asked a driver to tell me about a time when they performed at their very best, only to hear a story about a victory or new lap record. When I follow up with a question about whether it was truly a great performance — the best they've ever driven — the story usually changes to another time when the result (lap time or position) wasn't as good, but the driver had a huge smile on their face as they went into the details of how great it felt to drive the way they did that day. Which is success?
In most cases, the thing that keeps drivers coming back to the track over and over again is improvement. If you never improved your driving, would you keep coming back? Perhaps for the social aspect of the sport, but most drivers would find something else to do.
So, how do we measure improvement? Again, we usually go back to lap times and/or results. But, depending on what part of motorsport you're participating in, there are other metrics you could use to measure improvement. Let's look at a few ideas….
Heart rate. Let's say your all-time best lap time is 1:30.00 at your favorite track. You could say that until you got into the 29s, you haven't improved. But one simple metric that could provide another perspective is heart rate. Continuing with this example, if your average heart rate when turning 1:30s is 120 BPM, then being able to turn that exact same lap time with a heart rate of 110 means you're doing it with less effort. In my experience, that also means you have more mental capacity to be put towards being aware of other cars around you, of how your car is handling, or how you could change a driving technique to go even faster. It's likely to also contribute to consistency.
So, perhaps instead of looking to turn a faster lap time, focus on doing the same lap time with less effort. And heart rate is one way of indicating that. It's very easy these days to track not just your lap times, but your heart rate at the same time. In doing so, you may even notice some trends, such as your best lap times line up with a certain heart rate, or either above or lower than that heart rate range, your lap times suffer. There's a big lesson in that.
If you could turn the same lap times, but with less wear on your tires and/or brakes, that could indicate an improvement in driving. Sure, measuring tire and brake pad wear is not quite as easy as heart rate, but if you measured brake pad thickness (with calipers, to be accurate) before and after every event, you'd learn something.
If you have a data system, you could measure how smooth you drove. Again, if you could turn the same lap times, but do them while driving smoother, that's another indication of improvement. I'm not going to go into the details of how to set up your data analysis software to do this, but a math channel that reports "total steering angle" (the total number of degrees of rotation of the steering wheel) of each lap is a good indication of smoothness. Looking at gSum, and using the amount of g-loads generated can indicate smoothness.
Imagine a day when a combination of your heart rate, total steering angle, g-loads, tire and brake wear, and maybe even body perspiration rate could all be combined with your lap time to give you a "score." Maybe, at the end of a day you'll be telling your friends you had an amazing day because you turned the same lap times as usual, but with a score of 92 instead of your usual 87.
Maybe you want to incorporate some or all of this right now? So, how do you measure success?