Keepers: Volkswagen Golf GTI Mark II—Shopping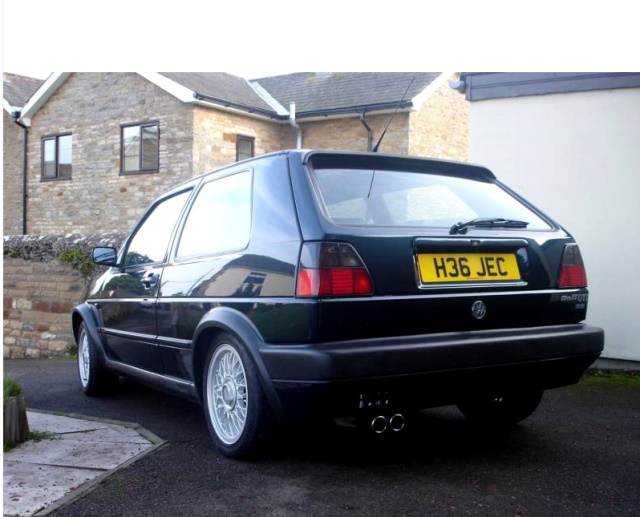 Locating a Mark II GTI in stock condition is about as difficult as eating chocolate pudding with chopsticks. The situation is further complicated by age; the newest Mark II GTI is still 17 years old, so when shopping for a GTI, standard used-car guidelines should be followed to the letter. The good news is that these cars are generally available in good condition for less than $5000, with "project cars" going for even less.
Rust will be your number one enemy; check strut towers and subframe mounting points to ensure they're structurally sound. If the front seats seem to have some extra movement, the floorboards underneath could be rotted away. Check for rust around window seals and especially the rear hatch, as even minor rust can cause pesky water leaks. Sagging headliners and broken trim pieces also tend to plague older GTIs, and be extremely careful regarding mileage, as these cars are prone to intermittent odometer failure. Closely examine the condition of the pedals, seats, and steering wheel; excessive wear on those items likely means excessive miles on the car, regardless of what the odometer says. The GTI uses an interference engine, meaning that the pistons and valves will destroy themselves should the timing belt snap, so changing the belt should be a priority if the car's history isn't well known. Most Volkswagens from this time frame also have a history of electrical gremlins, so having some electrical knowledge will go a long way in alleviating frustrating glitches.
Replacement parts can be expensive—a factory oxygen sensor alone costs $100 so be prepared to invest some cash if you want to maintain a factory-original car. Ultimately, having an inkling for mechanical work and a knowledge of Volkswagen workings—or having such a mechanic close by—will make your relationship with these sometimes finicky hot hatchbacks much more livable.
GTIs were offered with a couple different versions of Volkswagen's 1.8 liter four-cylinder. In 8-valve format, the little mill made 100 horsepower, while the DOHC 16-valve engine pumped out 123 horses. A slightly-larger version of the 16-valve engine was introduced in 1990, bumped out to 2.0 liters and producing 134 horsepower, making the 1990-1992 16-valve cars the Mark II GTIs of choice. Of course, that all depends on finding a stock GTI, which has already been mentioned as something of a challenge. Body kits, big-brake upgrades, headlight conversions and engine swaps are rampant throughout the GTI marketplace, though the main issues mentioned above should hold true despite the level of modification. Fortunately, the GTI community is packed with enough technical info and group support to sustain even the least-informed GTI enthusiast, and we'll introduce that community in the next