Spy Shots: BMW 1-Series Hybrid In Adorable Hatchback Form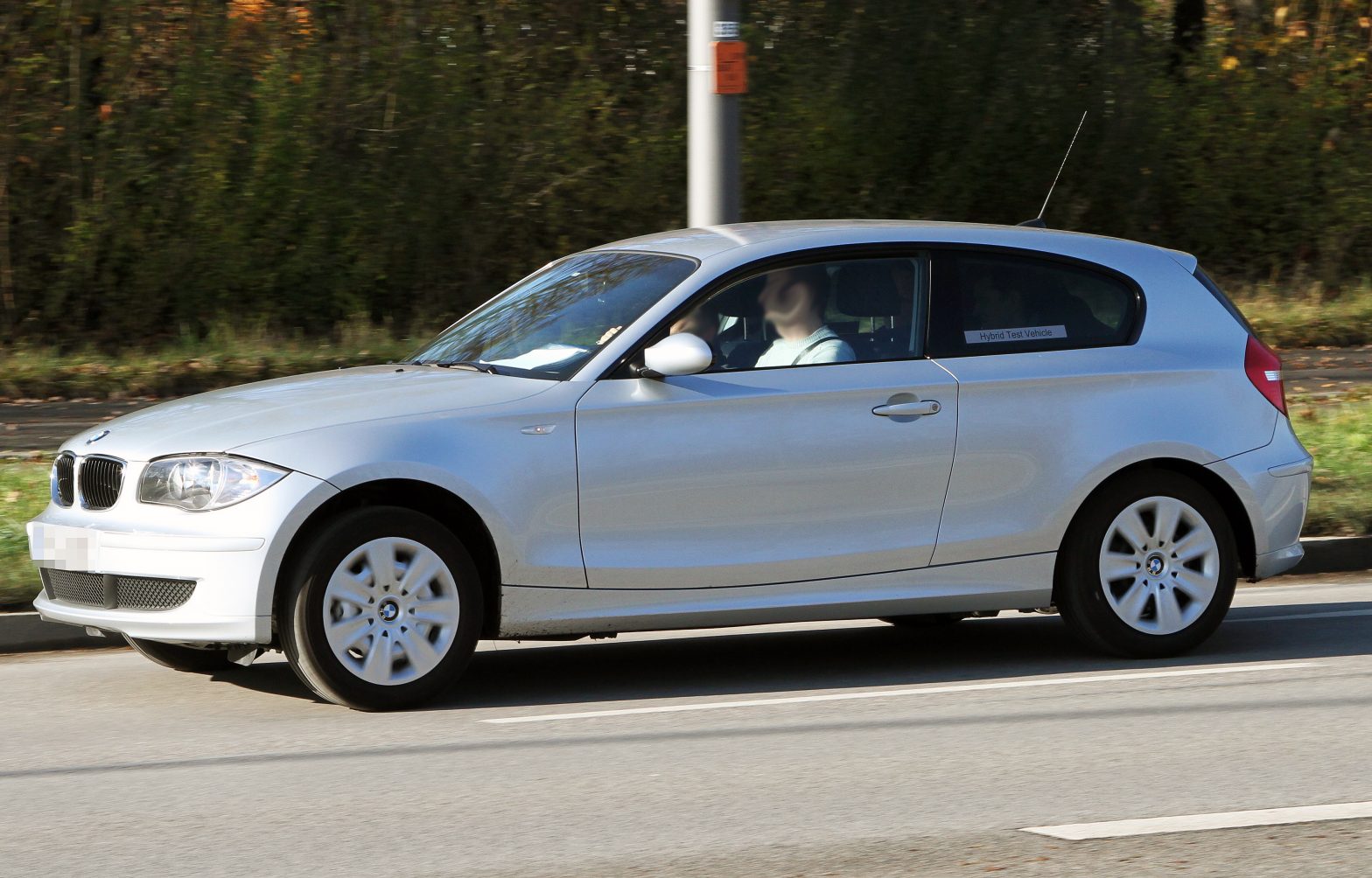 Lately, we've seen many examples of updated BMWs coming through the espionage pipeline. These latest spy shots, though, aren't just another appearance update.
Take a close look at the sticker on the window and under the license plate. It reads, in plain English, "Hybrid Test Vehicle." Caught in Munich, the 1-series appears to be following in the tire tracks of the 7-Series and X6 ActiveHybrid models we have already seen.
We'll be sure to keep you posted with any more news on the 1-Series hybrid.
Click through the gallery to see the BMW 1-Series hybrid prototype, or scroll down for the shooter's comments.
The first hybrid prototypes for the BMW 1-series are up and running now. It's been 3 weeks since we first spotted this 1-series hybrid prototype and ever since then it's been playing hide and seek with us, but now we finally got it in front of the camera lens. The problem as a carspy with a prototype like this is that it doesn't look different to the other 2000 silver painted BMW 1 series driving around in Munich. Except for the "Hybrid Test Vehicle" stickers on the rear side windows and on the rear bumper.

With Lexus announcing that their 1-series rival will only be available in Hybrid form, it's about time for BMW to develop their own version of a smaller Hybrid car. It's not clear if the Hybrid version will be available in the current version already or if it first will come in the next generation 1-series. But then again, it would have made more sense to test it in that new generation since that one is already driving as prototype.
After the Hybrid versions of the 7 series and the X6, this is now the third Hybrid car from BMW. But remember, BMW has announced Hybrid versions of both the new 5 series and the upcoming 3 series as well.