Keepers: Thunderbird Turbo Coupe—Community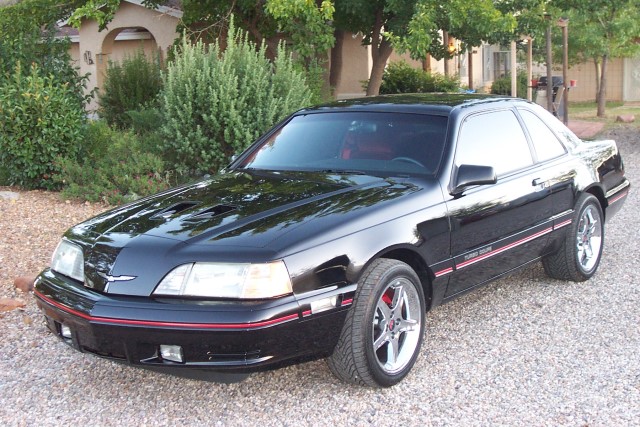 As one might expect with a lesser-known performance car, the Turbo Coupe community is a lesser-known group of individuals who not only love the Turbo Coupe, but all iterations of the Fox-Body based, "aero birds" that graced the FoMoCo lineup from 1983-1988. They also love and embrace the same-era Mercury Cougar, which mirrored the Turbo Coupe's development through 1986 by offering the 2.3 turbo with a five-speed on the rare XR-7 model.
Of course, given the heritage and variety of Thunderbird flavors over the years (and specifically classic 1955-1957 two-seaters), Thunderbird clubs exist near and far, playing second fiddle only to the Ford Mustang as far as Blue Oval auto enthusiasts are concerned. Because the 'birds were so different through the years, most clubs tend to focus on a specific Thunderbird generation, though one—the International Thunderbird Club—caters to them all.
Founded in 1993, the International Thunderbird Club (ITC) is truly international, with members in over 10 countries. It's also an official organization with its own magazine, club merchandise, car shows that offer concours-style judging, a yearly convention, and chapters all across the United States. One of those chapters is affectionately called NATO—the North American Turbocoupe Association —and aside from having the most comprehensive TC-specific resource page on the internet (and one of the best online-based resource pages of any performance car), its forum of over 5000 members is one of the best resources for anyone looking to enter the Turbo Coupe realm. Another outstanding organization for the Turbo Coupe faithful, as well as Cougars (the cars, that is) and all iterations of 'birds and cats from 1983-1997 is the Thunderbird and Cougar Club of America , or TCCoA for short. Like the ITC, the TCCoA offers a paid membership that features a member's only section to the TCCoA website as well as special discounts with select vendors. The TCCoA forums are open to anyone however, and with 14,000 registered uses, odd are you'll be able to find whatever it is you need to satisfy your Thunderbird cravings.
Speical thanks to the numerous Turbo Coupe enthusiasts who sent us truckloads of great Thunderbird photos. Though we didn't have room for them all, make sure you revisit the galleries of this segment to appreciate some of the finest Turbo Coupes on the road today.