Keepers: Mazda Miata MX-5—Community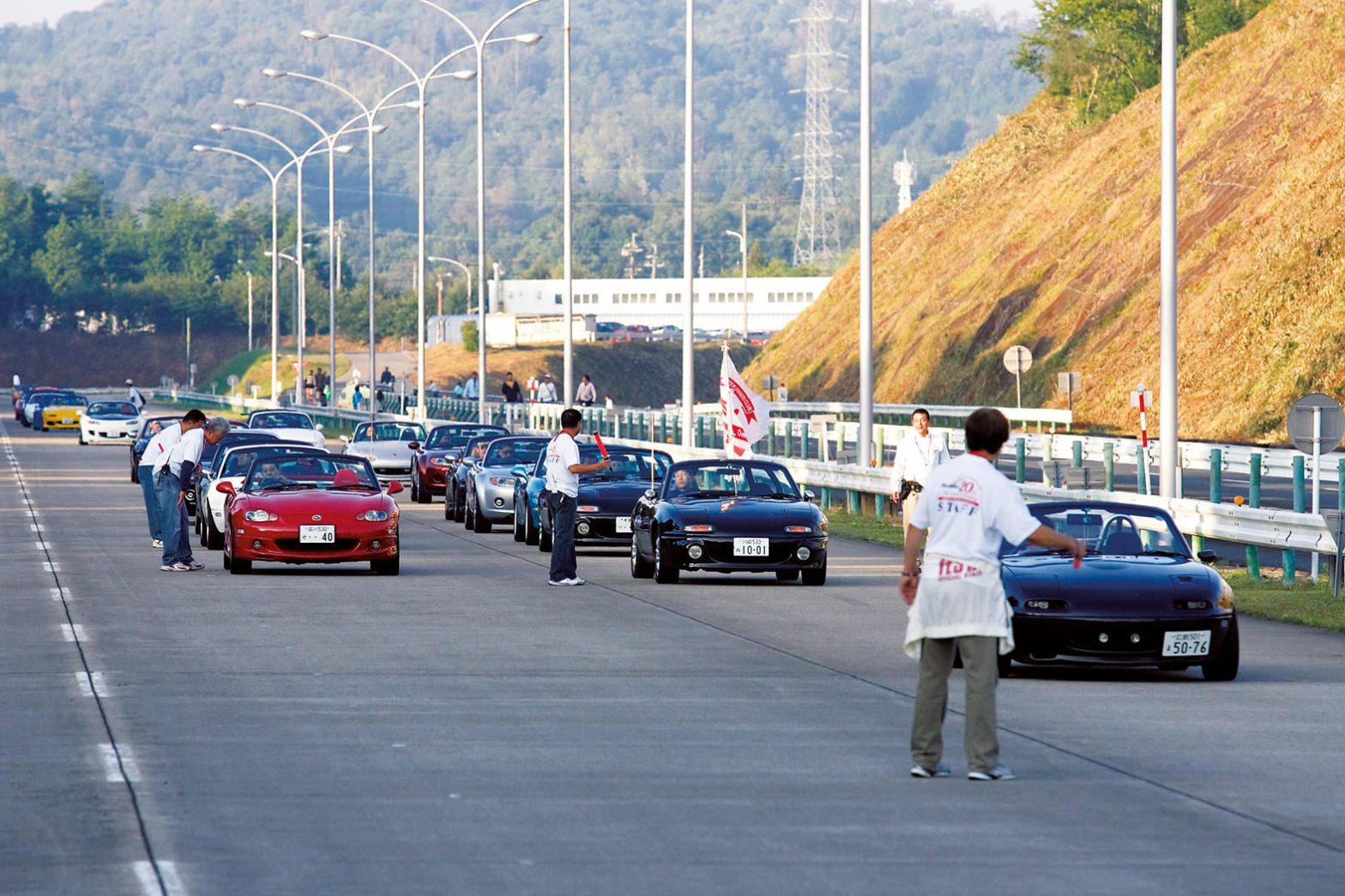 There's good news and bad news for Miata enthusiasts looking for club based camaraderie with which to share their roadster excitement. Despite being one of the most popular two-seat sports cars in the world, there is no single American Miata organization. This wasn't always the case—the Miata Club of America served as a traditional owners club from 1989 through 2000, and when that organization went out of business, Mazda created the manufacturer-backed Miata Owners Club in 2001. That venture only lasted a year and a half, leaving Miata gearheads to rely on local clubs for their fix of automotive bliss.
Fortunately, local and regional Miata clubs are everywhere, and by that we do mean everywhere.
Most every major U.S. city and quite a few of the minor ones are home to some kind of Miata club, and many of these groups are well organized entities with membership dues and special events. There are also plenty of less formal enthusiast groups to join, so rest assured that, once you purchase your Miata, you'll be able to find others reasonably close by who share your interest.
There may not be a single national club, but there is www.Miata.net. With seeds dating back to the early internet days of the mid-1990s, this all-in-one Miata web site does an amazing job of bringing the Miata community and the various clubs together. Aside from offering a very detailed list of local/regional clubs, Miata.net features a crazy amount of Miata specific information including current news, modifications, how-to repair guides, in-depth chat forums, and much more than we have space to mention here. Miatafun.net also serves as a good resource for Miata fans, with its own listing of clubs and events.
Speaking of events, the lack of a national club also means the lack of a national event. That's not to say there's nothing for Miata lovers to do—browsing through the various Miata clubs reveals plenty of driving activities no matter where you live. Some of the notable events include the Midwest Miata Gathering, Miatas at Hallett, Backroads to Bavaria, Miatas in Moab, and the largest of the large, Miatas at the Gap.
And lest we forget that the Miata isn't just a U.S. favorite. The photo above and video below are from Mazda's 20th Anniversary MX-5 Meet, held at the company's proving grounds in Hiroshima, Japan last September. Sadly, we don't have space for the celebration videos in New Zealand, England, or the thousands of other Miata recordings populating YouTube, but that's life when you're the most popular little roadster of pretty much all time. As far as we're concerned, that's a title the Miata has earned time and again.