Interview With Porsche GT3 Boss, Andreas Preuninger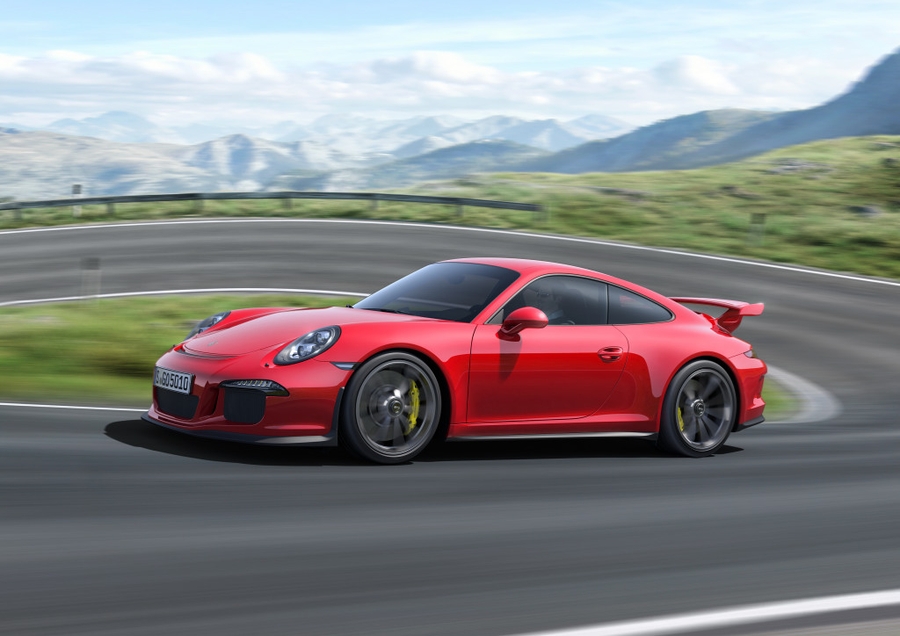 The Porsche GT cars have been amazing race-worthy vehicles that go above and beyond the duties of the 911. The same goes for the
991 GT3
. With this in mind,
Autos by Sympatico
published a really fun
interview
with Andreas Preuninger, head of Porsche's GT series production and chief engineer of the new GT3.
In the interview, Preuninger discusses the history of the GT series, and tells us why this new GT3 is so much of an improvement over 911s past.
Here are just a few highlights from the interview:
– "This was the absolute biggest GTX project we ever did…the gap is wider now between GT3 and Carrera."
– "If you pull both paddles towards you, it's the same as if in a manual you press the clutch with your foot."
– "There's no automatic upshifts in manual mode either. If you hit the rev limiter, you hit the rev limiter."
– The things Preuninger finds thrilling in a car: "Precision and feedback."
– To the people who complain about not having a manual transmission option: "shut up and drive."