BaT Find: BMW Z3 M Coupe With 11k Miles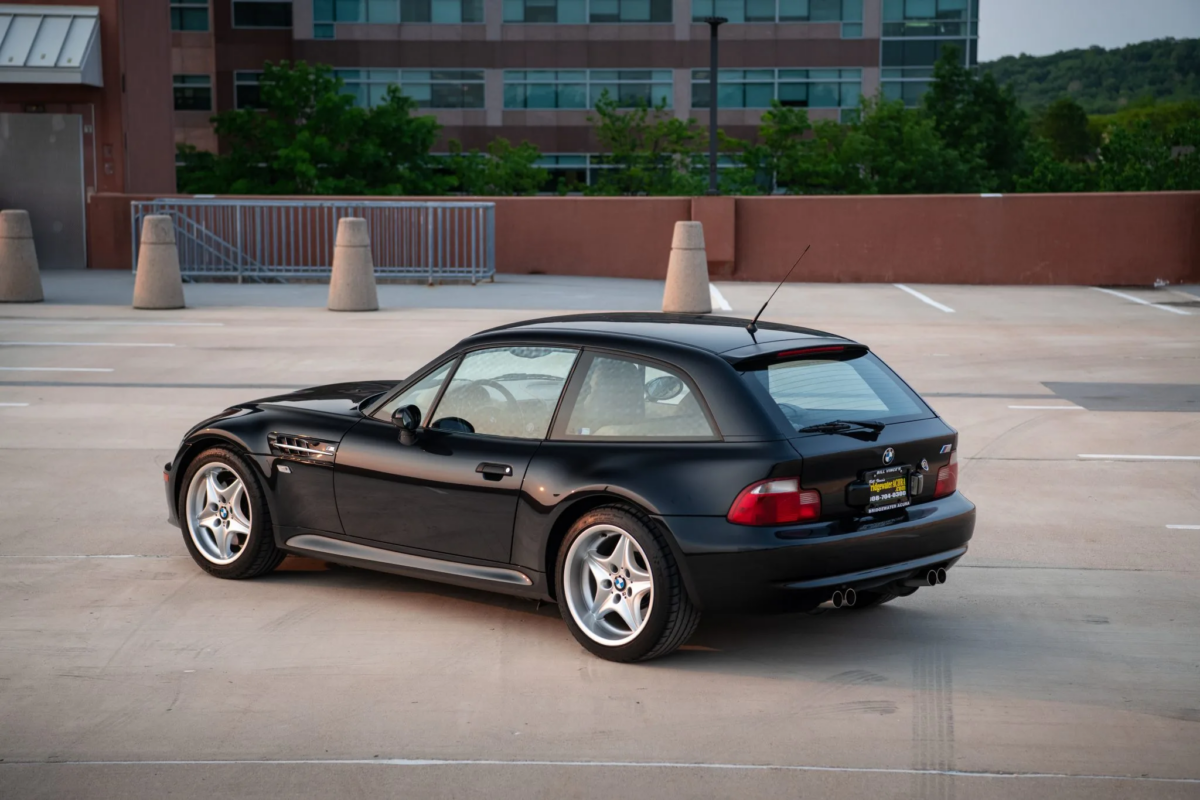 The recently unveiled BMW Touring Concept Coupe has given us BMW M Coupe fever, so imagine the elation I felt when an 11,000 mile 2000 Z3 M Coupe popped-up on Bring a Trailer!  Full disclosure: I personally caught the bug back in 2010 when I bought my M Coupe while living overseas.  Yes, it was Estoril Blue (the second-best color only to Evergreen), yes it had the "better" European motor (the 321hp S50B32 which was never available in the States), and yes, I never should have sold her (Caroline ///M Coupe as she was affectionately named), but c'est la vie.
This one is interesting on a few levels: it has incredibly low miles at 11,000, doesn't have a sunroof (which makes it more rare), but I think most intriguingly it has the least-desirable interior available (subjective, of course, but Dark Beige Oregon never really felt right in the kooky Z3 M Coupe).  The exterior is also painted in Cosmos Black, which is one of the most "common" colors the Clownshoe was ordered with.
According to M Coupe Buyers Guide (the preeminent source for everything BMW Z3 M Coupe) this is one of just nine examples built in 2000 with Cosmos Black paint & Dark Oregon Beige interior without a sunroof, but there were a total of 516 examples finished in Cosmos Black during the entire production run of the Coupe (1999-2002), making it the second-most common color.
So, where do we think the price will be when the hammer drops?  The collector car market bubble during Covid has seemed to have popped, however super-low mileage Z3 M Coupe's tend to hold their own still (albeit, the over $100k examples are the more-rare S54 equipped ones).  This auction has a reserve, which tends to put people off on BaT, and is not the most desirable color combination, but we anticipate this will eclipse the $60k mark.  She's a stunner for whoever the new owner will be!