American Endurance Racing Series Provides Another Option in Amateur Endurance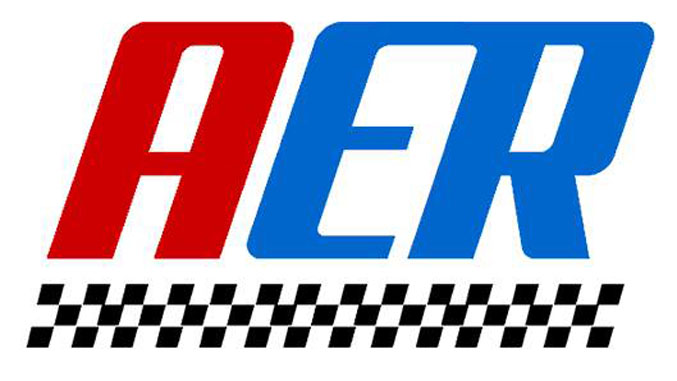 A few weeks ago we reported about the founding of a new sanction dubbed the
World Racing League
, which is designed to bridge the gap between the informal style of ChumpCar and the 24 Hours of LeMons endurance leagues and the more exacting approach of sanctions like SCCA and NASA. Interestingly, the WRL isn't alone in their desire for a "middle ground" amateur endurance racing series option, as the
American Endurance Racing
series looks to offer much of the same straightforward, "race what you've got" atmosphere promised by the WRL.
While the two new series share similar philosophies, there are a few key differences. You can check out the AER rulebook in its entirety
here
, but we've also highlighted some of the essential rules of the sanction below, as well as a few core tenets that differentiate the AER from other series:
Drivers must have, or have had in the past five years, a racing license with SCCA, NASA, BMW CCA, PCA, PBOC, or similar sanctioning bodies, OR have competed in a minimum of 5 LeMons or ChumpCar races. AER will consider unlicensed drivers to be on a probation period for their first 3 races. (A race school program is not specified in the AER rulebook.)
Any production-based racecar built to compete within the sanctions listed above is eligible.
Vehicle safety equipment must be in compliance with one of the sanctions listed above. A logbook verifying inspection will be required.
There are no restrictions on aero, suspension, and brakes. Engine swaps are permitted provided the engine is installed in the same location as the original. Cars must be muffled unless otherwise specified and tires will be DOT legal with 180 minimum tread wear.
Cars will be grouped into their respective classes based on qualifying lap times. Teams suspected of sandbagging by may be subject to lap penalties or moved up a class.
All AER races will be multi-class races with cars competing against other in-class cars and for the overall win based on laps.
Race lengths will be in multiples of 90 minutes. The minimum number of stops will be set by dividing the race length (in minutes) by 90 and subtracting 1. For instance, a 9 hour race equates to 540/90 = 6, minus 1, or 5 total stops. All stops will be for a minimum of 3 minutes (from the time the car enters the hot pit to the time it exits the hot pit). These are individual stops – sitting in the hot pit for 6 minutes will still count as 1 stop.
Teams must have a minimum of two drivers with no maximum. Drivers are required to be out of the car for at least 75 minutes per stint.
Another way the American Endurance Racing series differentiates itself is by the courses where it holds races, choosing some of the most high profile tracks in the US. Here's a look at the 2014 schedule:
August 1 – 3 New Jersey Motorsports Park: Lightning
·
Practice and qualifying will be on Friday from
9:00-4:00
·
Racing will be on Saturday & Sunday from
9:00-6:00
October 17 – 19 Watkins Glen International
·
Practice and qualifying will be on Friday from
9:00-4:00
·
Racing will be on Saturday & Sunday from
9:00-4:30
November 21 – 22 LimeRockPark
·
Practice and qualifying will be on Friday from
9:00-12:00.
·
Racing will be on Friday from
1:30-4:30 & Saturday from 9:30-4:30.
·
This will be an unmuffled event at Lime Rock.
Although registration is not yet available at the time of this writing , if you're interested in entering an event, AER's registration link will be available
here
once it's up an running. In the meantime, AER has set up a
forum
where prospective racers can ask questions, discuss the races, and find a driver or team if needed.
It's exciting to see these new series becoming available to amateur racers looking get into serious racing without the serious budget required of some of the more formal sanctions. We're definitely looking forward to seeing how both the AER and WRL develop over the coming months and years.
What are your thoughts on the American Endurance Series, and these new "middle ground" sanctions in general? Have your say in the comments below.