WR TV: 2010 Volkswagen GTI at Gingerman Raceway – POV Track Test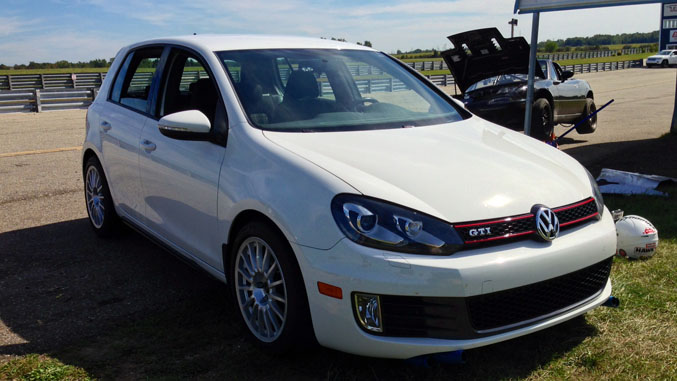 With spring approaching and temperatures starting to rise a bit, the beginning of track season is starting to take shape. A few months ago when the weather was a bit kinder in Michigan, Multimedia Editor Chris Amos took his 2010 GTI out to Gingerman Raceway to put the MK6 through its paces. As the winter starts to thaw and we get ready for more track days, here's a look at some fast laps around the course, as well as a rundown of the current setup Chris is using on his GTI.
Modifications include: 
Tires: 225/45/17 Michelin Pilot Super Sport
Wheels: BRAID 17×8 Winrace A
Suspension: H&R 24mm rear sway bar, set to soft
Brakes: Porterfield RS4 pads, StopTech STR-600 high temp fluid
Magnaflow catback exhaust
Custom last-minute-zip-tied-on brake cooling hose from Home Depot.
Stability & traction control fully disabled (steering angle sensor disabled in VCDS)
Have you subscribed to the Winding Road YouTube channel yet? We post new videos like these every week, so give a us click if you want to make sure you don't miss any of the latest videos.