Gear Spotlight: Liquid Image EGO 1080p Action Cam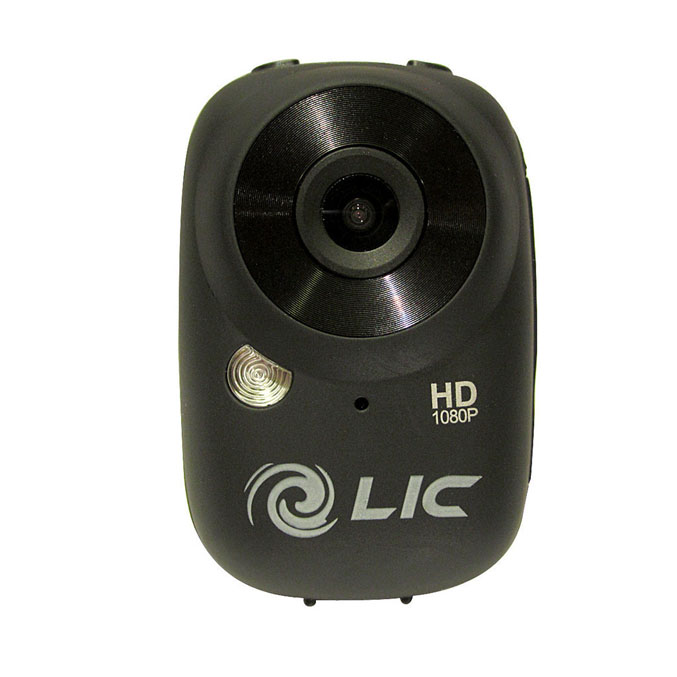 What Is It?
The Liquid Image EGO is a mountable action cam in a similar vein to GoPro cameras. Various adjustable mounts, cases and covers are available, providing added flexibility in terms of what types of activities you can record with the EGO. While not flawless, the EGO provides a number of advantages over comparable GoPro models, making it an interesting option for those with particular needs that GoPro cams might not be able to provide as adeptly.
Things We Like
Upon first unboxing the EGO, we immediately noted the small form factor – the cam itself is about the size of an egg. Of course, once you attach a mount to it, the diminutive size of the camera because less of an asset. However, it does mean that it the EGO can be mounted and adjusted in places and situations where bulkier cams might fair less favorably. We also noted that the EGO feels very solid in hand, and its rubberized shell means it could probably stand a decent thrashing without much drama.
It terms of its output, the EGO has a number of things going for it. Using the EGO's built in WIFI capability and the Liquid Image app – which is available free of charge for iOS and Android devices – you can connect to the EGO and control some of the basic functions of the camera and review recorded footage from your smartphone or tablet. More importantly, it also allows you to see what the camera's perspective is in real time, allowing you to make angle adjustments if necessary before you start recording.
In practice, the EGO's microphone seemed less susceptible to problems with wind noise than most of its competition – an advantage of particular note for motorsport enthusiasts. As the comparison clip below indicates, video quality is also noticeably sharper than that of a GoPro Hero 3:
)
The EGO offers two different HD video recording modes: 720p at 60 frames per second and 1080p at 30 frames per second. Each has their advantages and disadvantages (720p is provides smoother footage, but 1080p is more detailed). Both yield very solid results.
The EGO is also capable of taking both still and continuous-shot 12MP photos, which could come in handy should you find yourself short a proper photo camera or smartphone. We also liked the fact that the EGO's LED light changes color based upon which mode you have it set in, eliminating the need to check the LCD display to discern what mode it's in and whether or not it is currently recording.
Things We Don't Like
As we alluded to earlier, as good as the EGO is, it's not without flaw.
One of the reasons we're so keen on the LED light indicator is because the LCD display on the top of the device is very small, making it difficult to read the information contained within. The problem is also further compounded by the reflectivity of the clear plastic covering the LCD display.
While the need for continuous shooting in increments exceeding half an hour long is fairly rare, it's worth noting the EGO's 29-minute maximum clip length. The EGO will continue to record after this limit is hit automatically, but the continued recording will be written to a new file, and some users have reported that a second or two of missing footage between the end of first file and the beginning of the next does occur.
Lastly, while the app is a very useful and welcome feature, it does have some limitations. While its video display is "real time", in actuality the display is several seconds behind what's actually happening in real life, which can lead to some confusion if you're adjusting the camera angle, etc. We also noticed that the app was less than co-operative when we started changing settings on the cam itself – for instance, changing from 720p mode to 1080p mode on the cam required closing the app entirely and re-opening it to resume using the app to adjust the camera's perspective.
None of these issues are deal breakers, but they're worth being aware of in case any of these caveats might present a speed bump in your recording process. It certainly didn't for us, but your results may vary.
Bottom Line
Though not perfect, the Liquid Image EGO offers durability, above average video and audio fidelity and solid durability in an extremely portable package. While its app implementation is not flawlessly executed, the included features are extremely useful and worth the trouble. The most important aspect of this action camera – the footage it produces in dynamic situations – speaks for itself as far as of how it stacks up to the competition, and we'd wager that'll be enough to convert quite a few would-be GoPro buyers.
Specifications
Liquid Image EGO 1080p Action Cam

Features

Interface

Micro USB, mini HDMI, microSD

What's Included

Camera, standard mount, manual, micro USB cable, protective clear cover

Price