$100 Million: The Massive Porsche eFuels Investment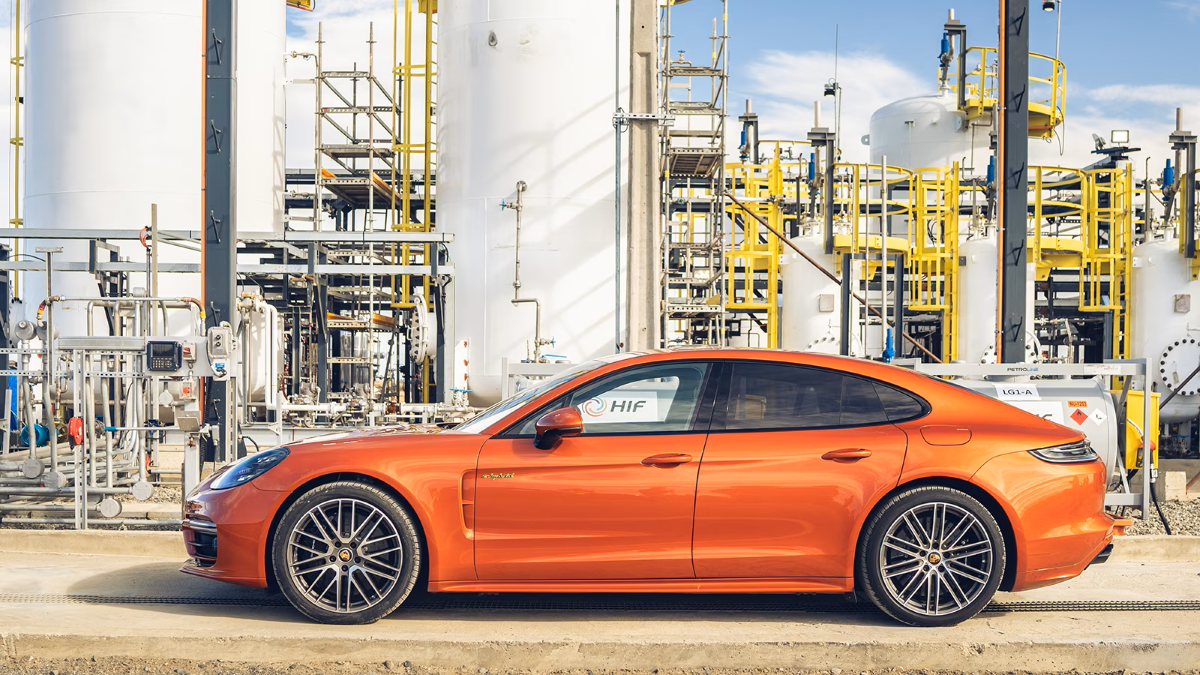 Porsche, renowned for its small, nimble, and rear-engine sports cars like the iconic 911, is facing the challenge of maintaining its brand identity in the electric vehicle (EV) era. As the luxury brand's current bestselling cars are SUVs, the German automaker seeks to find a connection to its illustrious heritage. With an aim to keep their classic's on the road, and provide an alternative to being electric-only, $100 million is being invested for the development of Porsche eFuels, a type of fuel produced in a factory using carbon extracted from the atmosphere.
The company believes that fully transitioning its 1.4 billion-vehicle global fleet to electric vehicles would take too long to meet climate change mitigation goals. Therefore, Porsche has decided to take an alternative route with eFuels. This approach presents an opportunity to reduce the carbon footprint of combustion engine-driven cars.
In March, the European Commission, the executive body of the European Union, introduced an exception for eFuels in a proposed ban on internal combustion engines set to take effect in 2035. This recognition from the European Commission further validates Porsche's investment and dedication to eFuels.
Karl Dums, senior manager of eFuels at Porsche, stated, "With this approach, we have another lever, another opportunity to reduce the CO2 footprint for the combustion engine-driven cars." Dums, who previously worked on Porsche's first EV, the Taycan, understands the importance of exploring alternative solutions to achieve sustainable mobility.
The Taycan, launched in 2019, has been a remarkable success for Porsche. Not only does it account for 11% of the brand's total sales, but it also generates profits—an unusual feat for an electric vehicle. Daniel Schwarz, managing director at Stifel, acknowledged the challenges of producing electric cars, stating, "Electric cars are more expensive to produce, so they are margin dilutive. And Porsche managed to increase the share of electric cars and increase profitability in parallel."
Porsche plans to electrify 80% of its lineup, but certain iconic models, such as the 911, may never make the transition. The 911 is a brand-defining and iconic product, renowned for its rear-engine architecture and distinctive driving characteristics. Electrifying such a model while preserving its unique qualities poses a significant challenge.
Moreover, Porsche recognizes that a considerable share, approximately 70%, of all its vehicles ever produced are still on the road, with many held in high regard by collectors. These older vehicles contribute to Porsche's status, mystique, and reputation, especially among enthusiasts. The brand's heritage is a vital element that resonates with car lovers of all generations.
However, critics of Porsche's $100 million investment in eFuels argue that the resulting fuel will be too expensive and inefficient to compete with the rapid advancements in electrification. Stephanie Searle, director for the fuels program at the International Council on Clean Transportation, expressed doubts about the cost perspective, stating, "I honestly don't understand why some of these automakers are interested in eFuels because it just doesn't make sense from a cost perspective."
The International Council on Clean Transportation predicts that the costs of EVs will continue to decline rapidly and reach cost parity with gasoline vehicles between 2025 and 2030, depending on the specific model. Searle argues that eFuels only increase the expense of internal combustion engine vehicles and suggests that producing them today would result in a consumer cost of around $10 per gallon at the pump.
Porsche, on the other hand, believes that costs can be reduced to a level acceptable to customers who are willing to pay more to keep their classic vehicles and high-end sports cars on the road for years to come. The luxury brand remains committed to finding innovative solutions to preserve its heritage and cater to the preferences of its loyal customer base.