Watch The 25 Hours Of Thunderhill This Weekend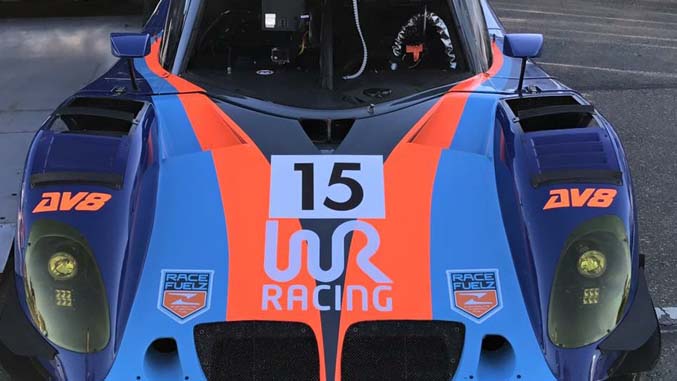 We are excited that Winding Road Racing head of driver development Mark Drennan will be going for the overall win in the 2016 edition of the 25 Hours of Thunderhill on December 3 and 4. Mark will be driving the Fantasy Junction with Winding Road Racing #15 Riley Daytona Prototype.
As you may recall, we are fans of live streaming and we had cameras in our Global MX-5 Cup cars this season so that you could follow the action from the cockpit. We will attempt to live stream from the Daytona Prototype for the entire race.
How To Watch Mark And The Rest Of The Team
You can follow the team's progress from inside the car on our YouTube channel:
Live streaming from race cars is not as easy as it may look. Among the challenges are cockpit temps of 125F (the cameras don't like that), poor mobile data signal quality in remote locations and limited bandwidth of the mobile network. To deal with this as best we can, we broadcast in SD not HD, and use adaptive encoding (which drops the resolution further when we have a bad signal).
Overall Coverage of the 2016 Race
You can also follow the overall race on Endurance Radio. They will have some form of live streaming from trackside (in the past the video has been quite limited, but the audio is very helpful):
They will also have an audio-only stream which can be nice accompaniment to our in-car action:
Get Ready For the Race
To help you get psyched, we have Mark's driver's view of the Fantasy Junction with Winding Road Racing project here:
And, of course, you can watch Winding Road Racing's 2013 race documentary The Big Engine That Could here (just click Play All):